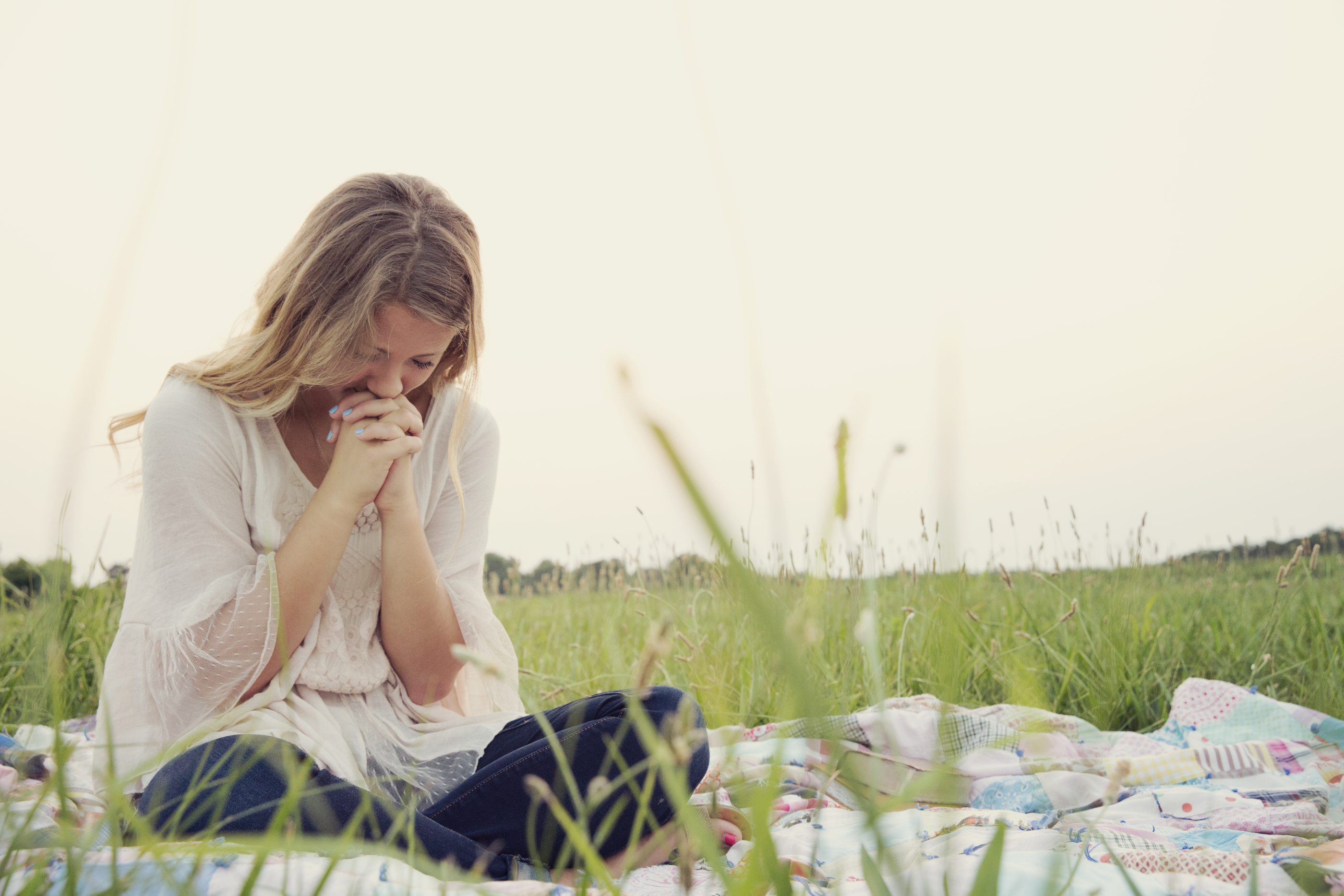 I once saw a bumper sticker that summed me up perfectly as a woman:
Lead, follow, or get out of the way.
Without trying, I am normally a take-charge kind of person. With the ability to lead comes the temptation to take charge, even when it isn't my responsibility to do so.
All it takes is for me to see "life" happening contrary to my opinion and I become wound tight. I will admit it- as a woman, I am not at my best when I'm wound tight.
Usually that means I have been loaded with ample doses of fear (because let's be honest, nothing gets us wound tighter than from fear). This leaves me riled up and ready to take control of events and if necessary, people).
I think this scenario has happened countless times to women throughout the ages.
Amazingly, even to Jesus' mother.
When his family heard about this, they went to take charge of him, for they said, "He is out of his mind." Mark 3:21 NIV
At this time, Jesus was still early in His ministry (around 30 years of age), but He was already drawing big crowds which began to stir controversy with the religious leaders. Attention was drawn as He performed miracles, openly contradicted the teachers of the law, and generally behaved unlike anything they had ever seen.
Well, you can imagine who was very aware of His every choice and action- His mother Mary!
Later, it identifies in verse 31 the actual members of His family that came to take charge of Him.
Then Jesus' mother and brothers arrived. Standing outside, they sent someone in to call him.
Any mother worth her weight knows when it's time to step in and take charge of a child, right?! Even if He is the Son of God and 30 years old!!
No judging here because we all know what it's like when that feeling arises. Fear begins to take over so what do we instinctively do?
We reach for control!
Oftentimes, as women, we feel the compulsion to protect and direct, even if it contradicts God's will. If somebody's going to get upset or warrant unwanted attention, then we feel the need to make sure that doesn't happen.
But that just isn't what God has called us to as women of faith.
…..for God gave us a spirit not of fear but of power and love and self-control. 2 Tim.1:7 ESV
Jesus was very much in the will of God as He conducted Himself. He knew God's plan involved some harsh realities in life but He willingly accepted that, trusting His Father implicitly. Christ recognized that even when people/events seemingly swirled OUT of control, His Father was sovereignly controlling EVERY SINGLE ASPECT.
Just as Christ was not controlled by fear because of His trust in God, Mary was still learning this exercise of faith….and so was I as a mom.
I don't know of another way, but it seems like the perfect storm as we raise children to the age when they are ALL about freedom, but still growing into the RESPONSIBILITY of that freedom. In middle and high school, my kids had their usual share of bumps along the way, maybe even more so for two of them.
And as you can imagine, my instinctive response was to clamp down control even more!
Yes, I am all about boundaries with accountability for teenagers, but my need for control due to all the fear I lived with was unhealthy.
Might I even say unbiblical?
I fretted my way through those years but I will tell you, somewhere along the way, Christ finally taught me His powerful peace through God's sovereignty. We ended up facing some heart breaking times as parents, but what came of it was the breaking of a stronghold in my life as a mom.
Like Mary, I needed to learn that my kids weren't in need of my control because they were already under God's control. I could trust His plan even when life seemed tumultuous. No matter how big the storm or waves, our God was bigger.
Romans 8:18,28 became our practical hope. We just had to cling to God through faith UNTIL they became our living realities.
I can tell you today, as a mom of young adult kids in their early twenties, I am more at peace than I thought possible. No longer wound tight and quick to control, I am able to be still and know, that the mess I may see in front of me, will be used for good.
How has this article encouraged you? Comment below.
Be sure to read more from the author Gretchen Fleming at Gretchenfleming.com. Gretchen is a Bible study teacher and speaker at Four Oaks Community Church in Tallahassee, Florida.
Have You Read Our Latest Magazine? 
If features articles and interviews surrounding contentment. Get yours in print or digital HERE.