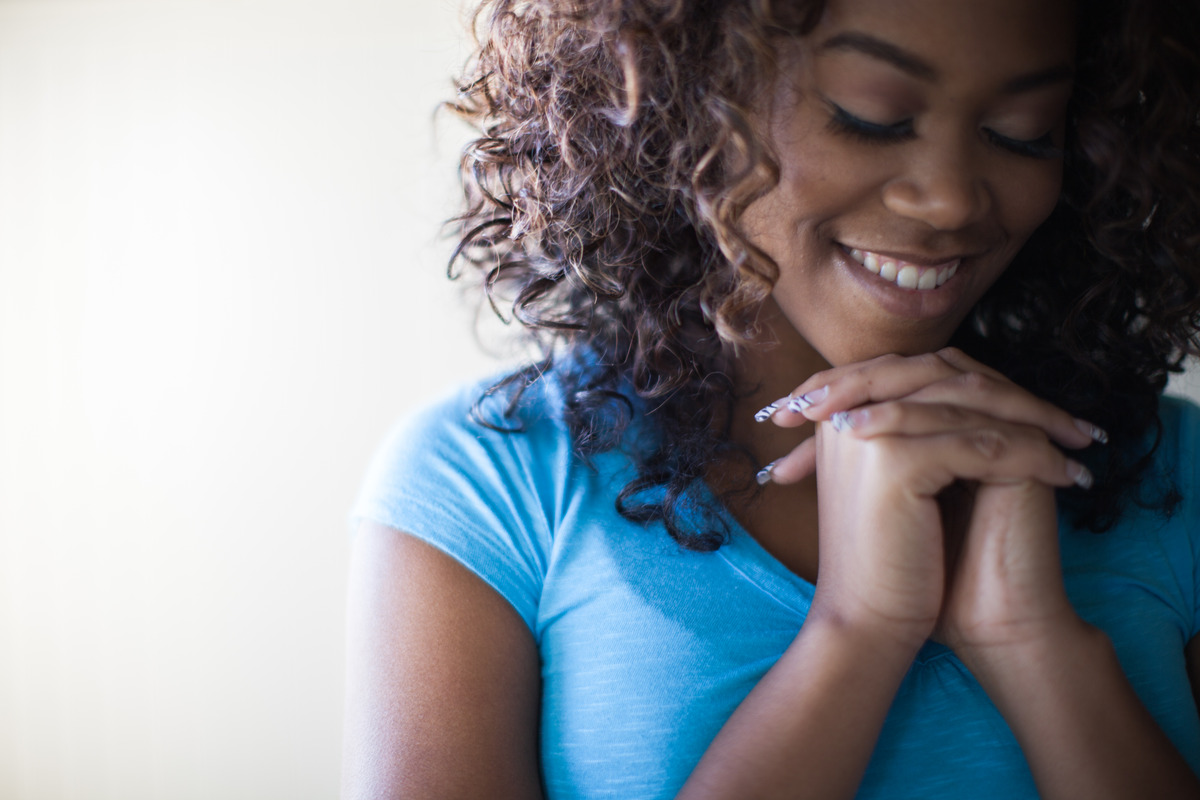 "Casting all your care upon Him; for He careth for you."

1 Peter 5:7
I have found no better antidote for my anxious heart… no greater solution when I feel a sense of distance from the Lord… and no stronger relief from confusion than the act of sitting down with my Heavenly Father (oh, how I wish we could sit down with Him in person!) and sharing all my burdens with Him.
Recently I have found myself struggling in my relationship with God. I am in a new environment and the parameters of it are somewhat out of my comfort zone. I am away from my family, against whom I've always gauged my spirituality. And because I'm away from my family, a part of me has felt like: well, I must be away from God, too.
I entered into this new season with a lot of strength, grace, and courage. I credit the Holy Spirit for that. I spent a lot of time in prayer, binding and rebuking fear, and calling on the Spirit to calm my anxious heart. All that time in prayer strengthened and succored me and I rode on the fumes of that victory for a long time.
But grace must be renewed each day. Daily we must eat at the table of the Lord. In Matthew 6:6, Jesus taught us to pray, "Give us this day our daily bread." And in Deuteronomy 8:3, we understand that man doesn't live by bread alone, but by every word that proceeds out of the mouth of the Lord. In Exodus 16, when God supernaturally provided manna for the Israelites to eat, they were instructed to gather what would feed them that day… for more would be provided on the morrow.
There is a lot that can be gleaned from these scriptures. But something I have always taken away from them is that we shouldn't rely only on yesterday's leftovers. Every day, we ought to gather fresh bread in God's presence. God is not only the God of yesterday. He's the God of yesterday, today, tomorrow, and forever.
Lord, I need You, oh, I need You
Every hour I need You
These words which come from the song, Lord, I Need You, is an actual reality for the believer. We do need the Lord that much. We need Him in the morning when we wake up with that hollowness in our chest and that feeling of vague anxiety. We need Him when the rain is falling and the skies are gray and it feels like the whole world is as sad and mournful as we are. We need Him in the winter when the days are long and night comes too quickly. We need Him. Oh, how we need Him.
Recently, I sat down with the Lord. I had a half hour to myself and I knew I needed to take full advantage of it. So I opened my Bible and thumbed through some psalms. But as soothing, comforting, and encouraging as the Word is, as necessary as it is, there was so much bottled inside that I knew I needed to unburden to God. So I turned my chair to face the open window and I started to talk … just as I would to a sibling or a friend.
"… And there is a Friend that sticketh closer than a brother."
Proverbs 18:24
I told God honestly that He felt far away. I told Him about my fears. I shared with Him my anxieties over the future. I told Him about what I had been battling and how much I needed Him in those areas. I laid my burdens at His feet through my words and I sat with Him … and then He put a song in my heart. Which made me smile because when God puts songs in my heart, it's because He's speaking to me through them. And I felt heard and restored and comforted during that moment.
"Draw nigh to God, and he will draw nigh to you. Cleanse your hands, ye sinners; and purify your hearts, ye double minded."
James 4:8
The Word says that when we draw near to God, He draws near to us. When He feels far, we must go to Him and seek Him with even greater fervor. We must follow the formula of this verse in James and check our hearts to determine if there is any area in which we need to repent. We must cling all the tighter to Him… and in due time, He will draw near to us once more. 
Over the past couple of years, I have learned the power of truly letting it all out to God. I used to hold back in a lot of my prayers. I was always worried about being too casual, of not being reverent or holy enough. And of course, we are always to approach the Lord in a spirit of reverence, not callousness or casualness. But when I stopped delivering flowery speeches, I would still find myself feeling like I hadn't fully unburdened myself to Him.
Flashback to 2017.
After a failed business venture that left me feeling raw, anxious, and fearful, I would spend days escaping to any quiet place I could (usually the bathroom or my closet) and falling to my knees before God. In those moments, there were no flowery speeches to be had. There were no articulate phrases. There was just me, brokenly asking God for help.
I started doing something I never had before. I started verbalizing every single thought that was bottled up inside. I started describing my fears in detail. I had always been afraid of admitting fear to the Lord. I wanted to be strong. Courageous. I knew fear went back to distrust and I didn't want God to think I didn't trust Him. But something changed when I started truly sharing my heart with the Lord … in all of it's battered beating messiness.
Those fears didn't have such a choke-hold on me anymore. I started thinking, "Hey, God knows now. He knows." Of course, God already knows what is in our hearts. He knows us better than we know ourselves. But it's actually a sign of trust when we lay our cracked open hearts on the table and share every particle inside of it with Him.
There are numerous blessings that come when we do this. Here are three of them:
Your intimacy with God increases
When you are really sharing every part of your heart with God, there's no longer anything you're holding back. As in any relationship, honesty breeds intimacy. Y

ou grow closer to Him as a result.
Your trust in Him grows
"God knows, so I'm not going to worry. He will work it out." It doesn't matter what it is, how grave the situation, nor how frustrating. When we go to Him and speak frankly and honestly about the things in our hearts, we can trust that a) He heard us and b) He will take care of it. So why would we need to worry about it anymore? He is far more capable at solving the matter than we are. So why not leave it with Him and let Him work it out?
Your confidence in Him abounds
The closer we are with the Lord and the more we trust Him, the more confident we will feel in our walk with Him. We will begin to become more and more aware of all the little ways He shows us that He's heard our prayers and that He cares. We start experiencing more of His peace and joy. We rest easy at night, knowing we've placed our cares into the most capable of hands.
I am no great theologian. I still have so much to learn. But in my experience, there are abundant blessings that follow when we share our burdens with God. There is no greater antidote to loneliness, sadness, uncertainty, or doubt than sitting down with the Father and pouring out our hearts. And then feasting on His Word, for it is the bread that sustains our spirit-man.
Today, I encourage you to get away with the Lord. Tell Him all that's on your heart. Tell Him what's bothering you, worrying you, exciting you. Empty yourself before Him and don't hold anything back. I promise you that your heart will feel so light and you will appreciate the Friend you have in Jesus all the more.
"For I, the Lord your God, will hold your right hand, saying to you, 'Fear not, I will help you'" (Isaiah 41:13)

About the Author:

Ruth Elijah is a twenty-something writer, memoirist, and freelance transcriptionist that grew up in Puerto Rico. Occasionally, she blogs over at Ruth, Writer. She currently lives in Maryland.

Have you downloaded the "Memoirs of a Virtuous Woman" app? Visit the App Store or Google Play to download it for your favorite articles, interviews on the go, weekly encouraging alerts and MORE!