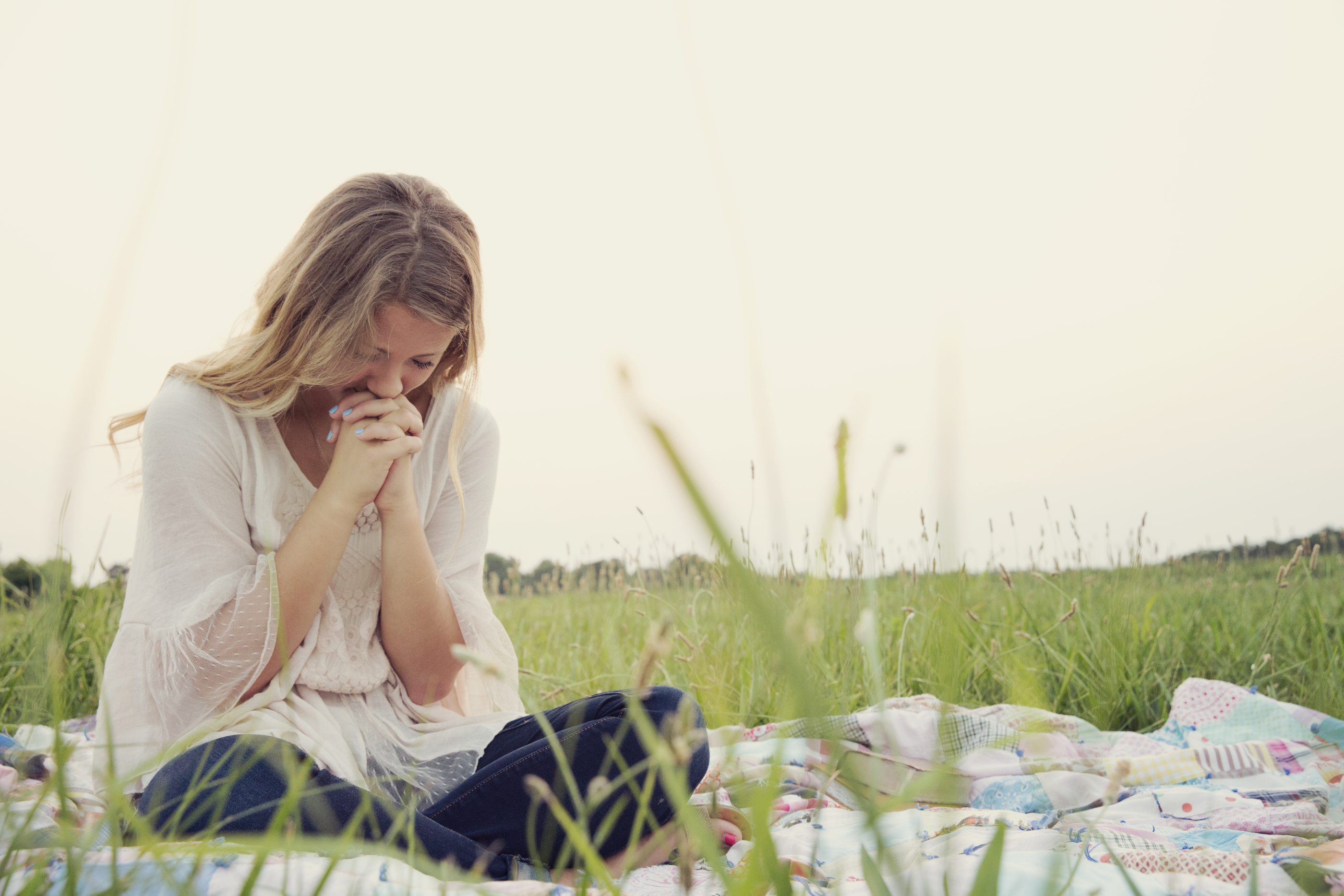 Have you ever wondered why there are only 24 hours in a day? It seems like that would be ample time to accomplish any goal, but we wear so many hats, it's difficult at times to prioritize. As a wife, I want to be a sounding board for my husband. I want to be the ultimate definition of a help meet for him. For my three sons, I try my very best to spend quality time with them and nurture their creativity and plant good seeds into their lives. As an author and speaker, I'm constantly working to perfect my craft, stay relevant with the times and continue to write material to uplift and encourage others. Amid all of that, my desire is to be a better sister, friend and stay abreast of all the things that are going on in my community.
Some days I wrestle with prioritizing the long list of things I need to accomplish on any given day. Not to mention the fact that I'm a perfectionist. It's overwhelming at times, but years ago I discovered the one item that must be at the top of my list if I want to be of any value to the people or the projects in my life. That one thing is my relationship with God and spending time with Him. If I were to be quite honest, at one point in my life, I made my children my priority. As a single mother, I felt guilty because of a failed marriage. I tried hard to give them the love of two parents. I worked even harder to provide for them, make it to all their events and tuck each of them in at night. When my head hit the pillow, the last thing I thought about was prayer or study time. The more I gave to them, the more tired and drained I felt.
I remember sitting up one night wondering if I had anything left to give, and then God reminded me that I was so burnt out because I forgot about Him. It was an epiphany of sorts. God has a way of giving us those moments to shake us up and get us back on track. I thought about spending time with God as some huge event where I had to set aside an hour or two every day to meet with Him. Planning was of the utmost importance if I wanted to get the most out of this precious encounter with God. First and foremost, I needed the KJV version of the Bible, then I needed a concordance to the Bible, oh and let's not forget the Study Bible to cross reference against the other Bibles. The crème de le crème of this moment with God had to be my precious journal.  It would be a travesty if I didn't have my journal so I could write down every revelation I saw in the Word. I'm getting tired just thinking about planning for this big moment with God. It was like a breath of fresh air when God showed me that spending time with Him is not just an event; it's a lifestyle.
Yes, those intimate Bible studies are important, but spending time with God is so much more than that. Simply starting my day telling God thank you sets the tone for extraordinary things to happen. I've learned that prioritizing is vital to success in life. I can't be a good wife, mother, business woman or friend without God. He is the enabling power I need to wear the many hats I have been assigned to. In the busyness of life, we must have a revelation of Acts 17:28, "For in him we live, and move and have our being…" Everything that is good in my life centers around God. When I shift my focus from God onto other things, my life becomes a battleground instead of a place of green pastures and still waters as depicted in the 23rd Psalm. Life is a multifaceted thing. It can be a joyous experience full of precious moments and long lasting memories. On the other side of the spectrum, it can be filled with regret, loneliness, unfulfilled expectations and dreams deferred. We don't always have a choice in the hand life deals us, but we can control our perspective. Spending time with God allows us to see the beauty in seemingly tough situations. In his presence, we receive guidance and valuable instruction.
We're all busy, but the way that we find time for God is to not see spending time with Him as a big event that we should schedule, but instead we should put on our spiritual glasses and meet with God throughout the day. I see God in the laughter of my children. I see God and worship Him when the sun is shining. Even when rainclouds appear, I make a conscious decision to praise Him because I know that the seeds I've planted are being watered. If we make a conscious effort to see God everywhere and in everything, there is no way our relationship with Him will become stagnant or nonexistent. In the moments when you are basking in the beauty of God's creations, I guarantee you will hear the still voice of our Father guiding you into truth, and reassuring you that you were created to fulfill a unique purpose. God's presence is the breeding ground for greatness. As we spend time with God, He reminds us that we are fearfully and wonderfully made and encourages us to keep pressing forward. The more we seek God, the more we will find Him.
"And ye shall seek me, and find me, when ye shall search for me with all your heart." Jeremiah 29:13
This has become one of my favorite verses because it puts the ball in my court. God is everywhere. If I search for Him, I will find Him. Every day I make the conscious decision to get up every morning with a praise on my lips. I put God first because I need Him to be the glue that holds my life together. I never know what each day might bring, but I know that my relationship with God ensures that whatever comes, I'm never alone. My relationship with God is precious because I realize that God only wants me to have the best life possible. He's always talking, I just have to open my ears to listen.
I encourage you to rethink spending time with God as just a set moment in time or just another list of things to do. Spending time with God is so much more than that. It's not just a moment, it's a lifestyle.
About the Author: 
Margaret H. Johnson is the author of five Christian themed books as well as an Inspirational Speaker. She is also as Self-Publishing Consultant and works with aspiring authors to make their publishing dreams a reality. Her purpose is to encourage others that the pitfalls and hardships in life are oftentimes the same catalysts that God uses to propel us into our destiny. She resides in North Carolina with her husband and three sons. To learn more about Margaret, visit mhjohnsonblog.com
Have You Read Our Latest Magazine? 
If features articles and interviews surrounding contentment. Get yours in print or digital HERE.