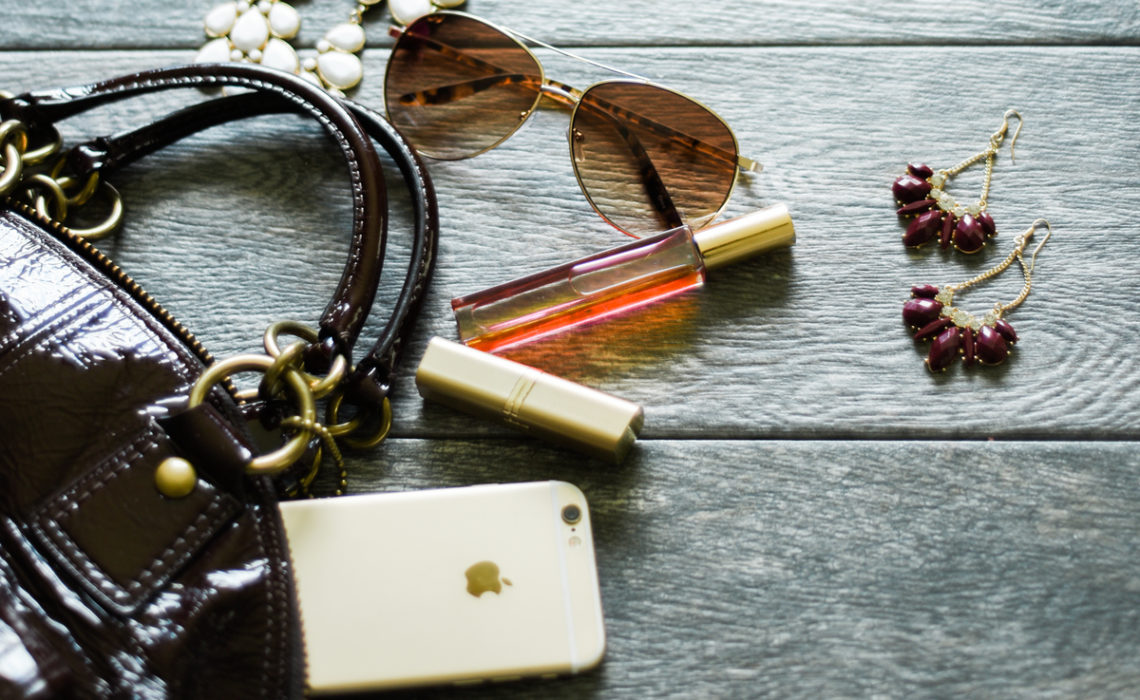 Here's the sneaky thing about stuff: On the surface it seems harmless enough. We buy it because it's pretty, useful, or enjoyable. But there's a deeper reason we buy what we buy. As I look at all the items I own—literally thousands of items to my name—I realize that much of it tells a story about me.
The bracelets I bought because all my friends were wearing them. The wall art that I hoped might reflect a certain Waco designer, but just doesn't seem quite right. The furniture that was supposed to make me feel like a grown-up. The tennis shoes I was going to shed ten pounds in. The iPhone to keep me connected. The new iPhone because, let's face it, the old one is embarrassingly outdated. The dishes for company, the hair bows for toddlers, the purses and lipsticks and lampshades . . . it's all part of my story. Before I know it, it's not just my home that's cluttered—it's my head; it's my heart.
Recently I watched Minimalism: A Documentary About the Important Things. I'd seen this film about living with less stuff advertised on Netflix for months, but I regarded it like a rare virus—fascinating from a distance, lethal up close.
I don't want to get rid of my stuff! I thought, as I pressed "play" warily. Five hours later, I sat in the middle of twenty garbage bags full of my junk, and I felt euphoric! Don't get me wrong, I've cleaned house before, but for the first time I clearly saw the connection between internal and external clutter. I realized that the things I own actually own a piece of me, too. I buy them to be enough—to have enough, feel safe enough, be happy enough, look good enough, measure up enough. With each item I relegated to my garbage bags, I was making a tiny, physical declaration: "I don't need you! I am already enough."
What Does the Bible Have to Say About Minimalism?
I believe Jesus would agree with that declaration. Second Peter 1:3 says, "His divine power has granted to us all things that pertain to life and godliness, through the knowledge of him who called us to his own glory and excellence."
In Jesus, we are enough. We have enough. We don't need more stuff to be happy. As a matter of fact, the more we store up treasures on earth, the more our hearts are distracted from eternity (Matt. 6:19–21). No doubt this is why Paul urged believers to fix their eyes not on temporary things they could "see" (or wear, drive, download, etc.), but on the unseen things that stretch into eternity (2 Cor. 4:18).
Much as I loved the documentary, this is where it falls short. The mindset behind secular minimalism is to own only those items that add value to one's life. That's a great starting place, but if it becomes our final destination, we end up self-absorbed.
At first, as I asked myself, "Does this box of miscellaneous power cords from 1995 add value to my life?" I felt free and empowered. "No! I can get rid of it! It's my life. I don't have to live with junk that weighs me down!" Then one day worshiping in church, it struck me. Actually, it's not my life. My life belongs to Jesus.
Thus my ultimate goal in minimalism should not be adding value to my life, but more fully valuing the things Jesusvalues. In other words, an efficient, organized home is a perk, not a purpose. My purpose is to minimize earthly things so I may more clearly see and pursue eternal things.
Copyright Revive Our Hearts. Written by Jeanne Harrison. Used with permission. www.ReviveOurHearts.com.
                  To continue reading "Less Stuff, Fewer Distractions, More of Him" visit the following link: Revive Our Hearts
Have You Read Our Latest Magazine? 
If features articles and interviews surrounding healing from past wounds. Get yours in print or digital HERE.