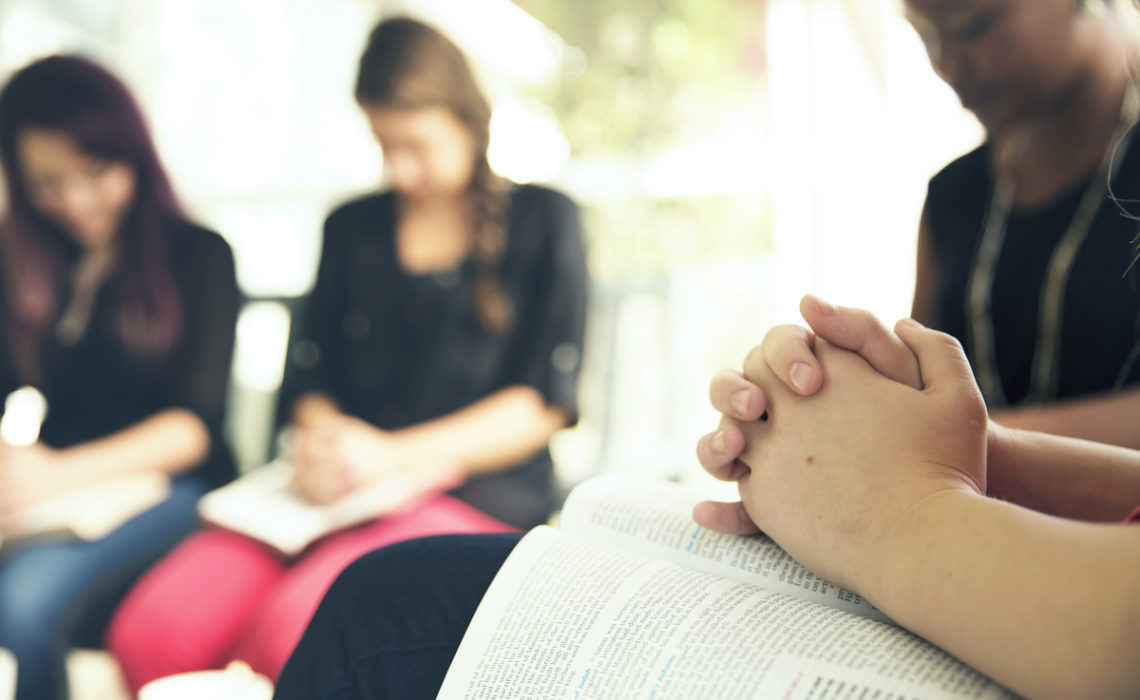 What can happen when we look around
I've noticed that Jesus relates uniquely to the lives of others. When I look around, both personally and from afar, "my" Christ can appear different than "your" Christ or "her" Christ. As unique as we are, our life/faith in Jesus can be portrayed just as personally.
Just like any relationship (marriage, family, friend), I would venture to say that no two relationships with Christ are exactly the same.
Well, you know what that means….
Where there is a difference, there is a tendency to pass judgment on that difference. We can feel like someone else's life with Christ is somehow better than our own. What He is choosing to do for them is what we want Him to do for us- heal our body, save our marriage, increase our pay, retrieve our prodigal, publish our book, bless our ministry, heal our brokenness, relieve our suffering, grant our miracle…
In essence, we like "their" Christ better than the One in our life. He seems more _______ than ours.
Did this happen in Scripture?
Reading in Luke 7:1-19, I was reminded of our tendency to relate the work of Christ in the lives of others back to our own, making judgments that actually hinder our faith.
"Jesus Raises a Widow's Son
11 Soon afterward, Jesus went to a town called Nain, and his disciples and a large crowd went along with him. 12 As he approached the town gate, a dead person was being carried out—the only son of his mother, and she was a widow. And a large crowd from the town was with her. 13 When the Lord saw her, his heart went out to her and he said, "Don't cry."
14 Then he went up and touched the bier they were carrying him on, and the bearers stood still. He said, "Young man, I say to you, get up!" 15 The dead man sat up and began to talk, and Jesus gave him back to his mother.
16 They were all filled with awe and praised God. "A great prophet has appeared among us," they said. "God has come to help his people." 17 This news about Jesus spread throughout Judea and the surrounding country.
Jesus and John the Baptist
18 John's disciples told him about all these things. Calling two of them, 19 he sent them to the Lord to ask, "Are you the one who is to come, or should we expect someone else?"
The background to this is, as John is sitting in prison needing a miracle, Jesus is out performing them left and right. Meanwhile, John is doing without!
Although he courageously followed God's call upon his life, obeying to the extent that he began to be persecuted, Jesus did not come to his rescue. This bewildered John, as he had assumed Jesus had the power and opportunity to rescue him. But what he had assumed was Jesus' willingness, based upon John's unique relationship and purpose.
Where did this leave John?
John was, in fact, a cousin of Jesus and the one whom God chose to prepare the way for the coming Lord. It was John the Baptist who had the privilege of baptizing the Son of God, hearing the very voice of God affirm Christ's identity. (Mark 1:1-11 )
It was probably because of his special relationship and unique calling that John perceived what would happen after his imprisonment. He assumed that as Jesus graciously rescued others from their plight, He would most definitely rescue John from his. If "God has come to help his people", then John probably thought he was next.
Surprisingly though, John's expectations were left unmet.
Can you relate?
What was Jesus' response to John?
It is easy to see what happened between verses 18 and 19. John begins to analyze what he has heard Jesus is doing for others with what He is NOT doing for him.
Haven't we all been there?!
So he decides to send his people to try and make sense of the situation. Since Christ is not meeting his expectations, John begins to question MORE than just his immediate situation. He begins to question what he knows about Christ Himself!
Maybe he had misunderstood the whole thing……..maybe Jesus wasn't really who he thought Him to be………..maybe John shouldn't have stood up against the sin of Herod as he had…….maybe his "calling" wasn't what he thought it was ……….
The wheels were turning and his head was spinning trying to make sense of it all. Even though in John 1:32-34, we see John the Baptist assured of Christ's identity.
Then John gave this testimony: "I saw the Spirit come down from heaven as a dove and remain on him. And I myself did not know him, but the one who sent me to baptize with water told me, 'The man on whom you see the Spirit come down and remain is the one who will baptize with the Holy Spirit.' I have seen and I testify that this is God's Chosen One.
Yet, he chose to send word to Jesus asking if He was "the One". Jesus responded to His beloved cousin in Luke 7:23,
"Blessed is the man who does not fall away on account of me."
Jesus' encouragement to John
Notice how Jesus did not explain the differences in how He worked in people's lives, He only gave John perspective to encourage his perseverance. Christ doesn't owe us any explanations, even though inwardly we demand them.
I know I have.
I remember during one of our worst family trials, I could NOT make sense of what God had chosen to allow. He had not rescued my oldest son from a devastating disappointment.
To say we were all crushed is an understatement.
What should have been a dream come true after years of suffering was instead, the cruelest of injustices in our minds. We were left reeling from the news and I found myself just like John.
"This makes no sense. You are not responding like I thought You would. What is going on here? Who are You in light of this devastating loss?"  
The words sent back to John were for me as well.
"I am not always going to meet the expectations you have of Me. My action or INACTION will not make sense to you at times. You are not going to be able to understand ALL my ways and thought processes. There will be times I don't rescue you from what you are experiencing, just as there will be times I won't give what you are asking. But trust me anyway…..because you WILL BE BLESSED if you don't give up following Me."
This was my take on understanding my life with Christ, as it compared to my expectations, or what I may have been seeing Him do in the lives of other people.
And He was right.
I HAVE been blessed as I kept following hard after the One sent to save me! In untold ways, Christ has worked in each of us since then, bringing good from what was so devastating at the time.
Do I agree with how God chose to respond to us during that time? No, but I have learned to trust and accept His will even when it collides with my own. And I have seen the benefit it has on the very faith of mine that is being tested.
What to be on-guard against
Knowing our life with Christ will be unique and personal, there are 2 ways we can help ourselves practically persevere. If we are mindful of them, we can be equipped with the necessary means to overcome.
1. The danger of comparing "my" Christ with "yours"- When we first notice how miserable we feel as we compare what Christ may be doing for others and not for us, we can turn from this subtle deceptive scheme of our enemy. Giving in to comparisons, whether it is with beauty, health, marriage, kids, careers, ministry or even our relationship with Christ, opens us up for more trouble- pride, unbelief, and ingratitude. This, in turn, makes us MORE miserable.
2. The damage of coveting "your" Christ – If we choose to ignore the warnings from comparing our life with Christ with someone else's, then we can be sure to reap some unwelcome damage from it. A negative set of emotions will begin. Consequences such as resentment, envy, discouragement, weariness, anger, frustration, impatience, jealousy and despair will impact our own relationship with Christ as well as our relationship with those we are coveting. Our most valuable relationships will pay the price, suffering damage as we obstinately continue coveting what Christ does for others. There is a difference between being inspired by what you see of Him in another's life and being jealous of it.
Our Takeaway
We are each called to seek God with all our heart, assured that He will be found (Jeremiah 29:13). He is fully available to each of us. We don't have to worry that God has favorites because we are equally His favorite.
So let us each draw near to Him, reaping the priceless benefits offered from intimacy with Christ and trusting Him beyond what we can understand at the moment. Let us always remember that He is infinitely good and we are infinitely loved.
That alone is worthy of our trust during our hardest times.
How has this article encouraged you? Comment below.
Be sure to read more from the author Gretchen Fleming at Gretchenfleming.com. Gretchen is a Bible study teacher and speaker at Four Oaks Community Church in Tallahassee, Florida.
Have You Read Our Latest Magazine? 
If features articles and interviews surrounding contentment. Get yours in print or digital HERE.