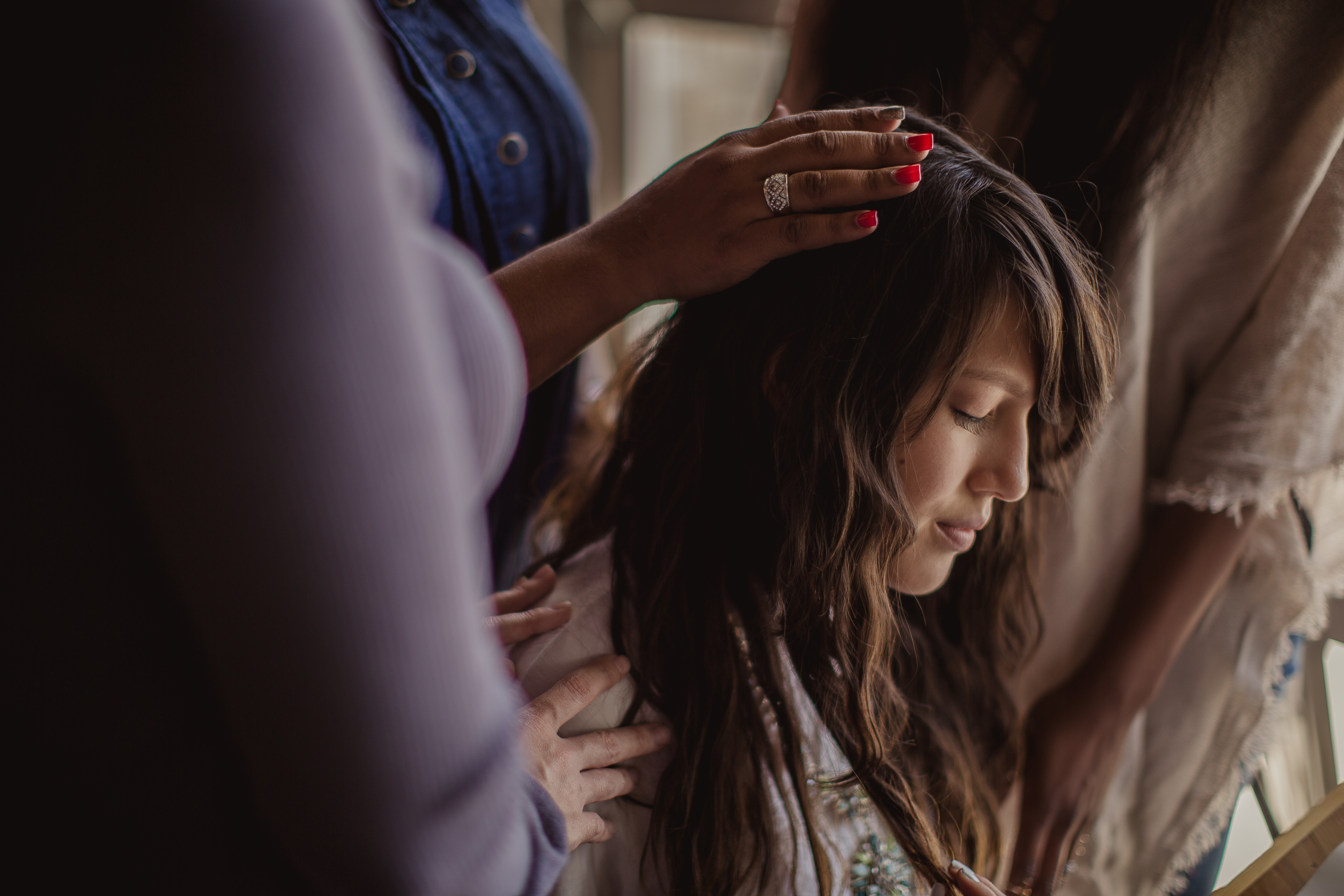 For the past three years, I have mentored young women that are in college. I have walked alongside them through a range of struggles, phases and life changes, and thankfully they have done the same for me.
You hear people talk about how useful it is to have a mentor and how wonderful and rewarding it is to be able to mentor someone. How great it is to help them figure out problems and share wisdom that you gained from looking back on your experiences, etc.
One thing I haven't heard a lot of is how much mentoring convicts you.
At least it has for me. Being a mentor has sucker punched me right in the stomach. If you are a mentor to someone, you might empathize with this feeling or you may not. (If you don't, this is when you close this tab on your browser.)
I'm going to tell you about a mentoring relationship that I had over the last semester. I met this young woman about a year ago, and had gotten to know her little by little since then. Around the start of the Fall semester, I began reading Discipling Women by Lori Joiner and the starts off by explaining how to find a woman to mentor. Joiner advises you find a young woman that is seeking growth and is also teachable, and that you see potential in.
I immediately thought of Allie. I knew she was a relatively new believer and I felt like we got along well and that I could help her grow in her walk with Jesus. What I didn't know, was that I would learn a lot about myself and my own walk in the process.
Allie is a naturally logical, intelligent girl who has a passion for learning, so I started us off with Wayne Gruden's Christian Beliefs: Twenty Basics Every Christian Should Know. We started going through chapters that explained the basics of our faith and doctrine. She told me about how she started reading the bible from the beginning and that she was somewhere in 2 Samuel and that she had gotten a little behind but had caught right back up. (I was more impressed that she had made it through Leviticus to be totally honest.) We started talking about some more difficult concepts in Christianity, and she began to ask questions like, "Does God want everyone to be saved?" or "Can you explain the Holy Spirit to me?"
I tried my best to answer those types of questions. Thankfully I did have the explanation of "if it was able to be fully grasped and understood by humans it couldn't be of God" to back me up.
But as we kept talking at each meeting about the foundations of our faith and applying concepts, I started to notice something about her. Allie had the hunger that I think we have all wanted and probably had at one point or another in our walk with Jesus.
It was like her Faith car still had that intoxicating "new faith" smell and mine just smelled like old coffee and dog. Even though I could answer most of her questions and speak some sort of wisdom into her life, I realized that I needed to rekindle that desire that she was displaying.
The desire to read through the chunks of the bible that I might be tempted to think I have read before or that I think are way too boring. To get the thirst for knowledge and the lack of inhibition in asking questions of my beliefs. Allie helped me get my passion back. She has told me that she is thankful for my role in her life. And I can only reciprocate the thanks because in a time in my life where I had grown apathetic and a little cold, God placed her right in front of me.
So really, all I am saying is become a mentor. But don't get too comfy. God might use your mentee to knock you to your knees.
Have you heard? Memoirs of a Virtuous Woman's latest magazine is NOW available in print or digitally. It's a journey through the fruits of the spirit. Get these treasured pages for yourself HERE.