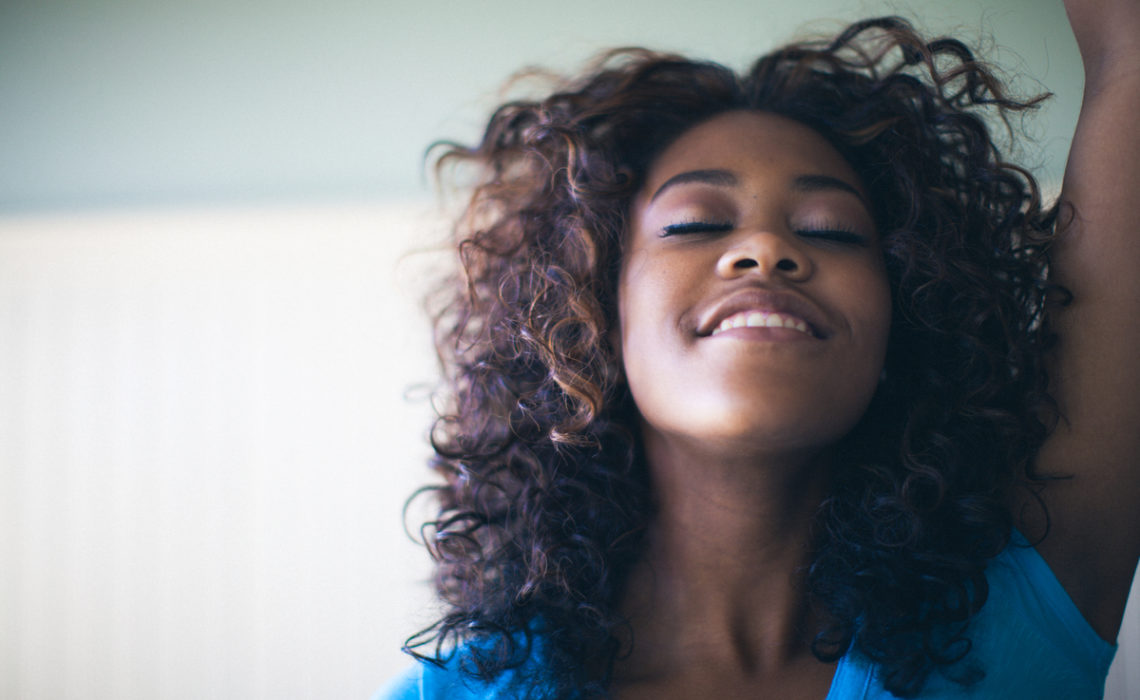 The following is written by contributing writer Lavonia Russell.
"And the vessel He was making of clay was spoiled in the Potter's hand, and He reworked it into another vessel, as it seemed good to the Potter to do."  Jeremiah 18:4
As the ending of the year approaches, suddenly I'm beginning to feel overwhelmed, because of everything that I had intended to complete and start in 2017 has been voided now all of a sudden, this wave of nausea hits me and I'm baffled with anxiety.  Nothing has been accomplished.
Throughout this year I've experienced Murphy's Law in every apparent circumstance… 'Whatever possibly could have gone wrong went wrong.'  A few weeks ago I examined my 28 years of existence on Earth, and everything that I thought I'd accomplish by now has been voided.  The Career, the family, the Business and all the other accolades, I was not effective in completing and the things that I somewhat managed to start.  It seems as if my existence was a complete waste of time.
Life really is funny, and it has it way where it doesn't need to be explained to nobody about anything.  I'm not entirely sure that I'm questioning it anyway.  2017, has been a module of bitter sweet moments.  There were so many good days, that I'd be remiss to take note off.  Unfortunately, there we also bad days, and those bad days made it tough for me to continue smiling through the good days.  But somehow, I made it.  But those good days were truly AMAZING.  Those days I smiled every second, those days are the highlights of my entire life.
So here I am going crazy in my mind, allowing anxiety to get the best of me and here's where the anxiety is coming to play.  Life had its way of throwing so many curve balls at me, some days it was like I was living in Unfamiliar Territory, the saying when life throws you lemons just make lemonade, has totally lost its effect on me because I'm still waiting on the sugar.  There was the aftermath of Hurricane Matthew.  Hurricane Matthew destroyed my Island "Grand Bahama" in the Bahamas.  The restoration process was a long dramatic ordeal.  Persons were and still distraught.  Homes were lost, Businesses declined to a poor economy, Churches had to be rebuild.  The people suffered Emotional, Physical, Mental and Spiritual attacks.  The enemy was working on overdrive. Recently, I lost someone so dear to me, to the fight of Cancer.  She was a 1-year survivor of Cervical Stage 4 Cancer.  Unfortunately, she died, and her death didn't sit well with me.  She'll forever be miss, her death struck the community.  Then there's family issues that needed my full attention, sickness and discouragements engulfed us at every possible angle.  All and all 2017 has been one serious "Emotional Roller coaster Journey".  Thought I'd seriously be living in that Grand Life by now.  But unfortunately, life has it ways of dealing unjustly with me.  
Now finally, I can get to the "Until I was Perfect…" part…..
After a while, I realize that I'd had enough and I began to really pray and petition to God for an answer, an answer of how long will I experience this season of drought that I'm apparently in and HE directed my spirit to the book of Jeremiah  chapter 18.  I've heard the story before of the Potter and the Clay but the Purpose of it had no effect on me until now.  But studying it again truly has a different effect on my life.  The verse spoke to me and it gave me a different aspect on life.   The Clay, was disfigured, it was empty and just plain bland, but the Potter saw much more, He saw a Vessel of Pure Beauties and if properly constructed could be something of extreme worth and value.  The Potter knew what He wanted from the Clay, He knew what it was that He wanted to make.  He had a grand design of a vision, but each try it didn't come out right, even though it came out to be something it wasn't the something that He anticipated.  He tried and tried until it was perfect, until it was what He Predestined.
When God looked at me, no matter how many times I thought things was going right, in His eyes, they weren't going the way He destined it to be.  In His eyes I wasn't perfect.  I wasn't the Clay that He wanted to represent Him.  So, He continued the Process of working on me until I was something beautiful on the inside and outside.  I Trusted in His Process, even though it hurt, even though it felt like I was broken more than I could have bear.  There were so many times, I got frustrated and in anger cried out to God for Him to show Mercy on me.  Because I didn't understand what He was doing I grieved and although, I worried and cried I still Trusted in Him because I knew that His will, will always be better for my life.  Therefore, because of this I'm excited about my 2018 now that I'm finally ready to be showcased to the world.
What if I wasn't remade by the Potter repeatedly until I was Perfect?  What would my life be like if everything I wanted which I'm assuming was a good thing at the time, I had it?  Would I have been… HIS view of Perfection?  
I remember when I thought I'd already arrive, boy was I mistaken, I remember when everything was going smoothly with life.  Then things would unexpectedly go sour, then suddenly things would be going well again, and the circle continued.  But I was just being molded by the Potter, and when He thought He was done, the Potter took another glance at me and saw some kinks that needed straighten out, so He broke me down to start over new and fresh.  The Potter didn't stop until I was Perfected.  It was as if I was flying high and suddenly, my wings were clipped.  During this processing time of my life, I cried so many times, I felt as if that I was carrying the weight of the world on my shoulder.  But somehow and someday I managed to still LIVE.  I'm grateful for the 'But God' experience.  In this reevaluating phase, I can truly say that it was worth it, the Purpose being the Process is about to be Manifested in ways my mind can't even fathom.  
Now, I look at life differently and I appreciate everything about me.  I appreciate the ups and downs, the tears and the laughs the wins and the lost.  The friends that left without warning or saying goodbye.  The jobs I didn't get and the places that I didn't get to go.  Those sleepless nights and those frustrating days.  It was a lengthy Process, but I held out knowing that He have better for me.  It was not easy, but it is surely worth it.  As this wave of "Am I there yet?" overwhelms me, I'm left thinking.. had everything that I thought I wanted had worked out, would I be living in my Purpose?  I highly doubt it.  I'm not exactly sure what 2018 holds for me, but I do know that it will be my time, My time to Produce and Manifest the Glory of His Presence.   He chose the perfect timing for me, I feel different, I feel ready.  I'm available and willing to be showcased, so that He will get all of the Glory.  I'm beginning to feel AWESOME, maybe being broken wasn't so bad after all. (Just maybe) 
Have You Read Our Latest Magazine? 
It features articles and interviews surrounding finding your purpose. Get yours in print or digital HERE.