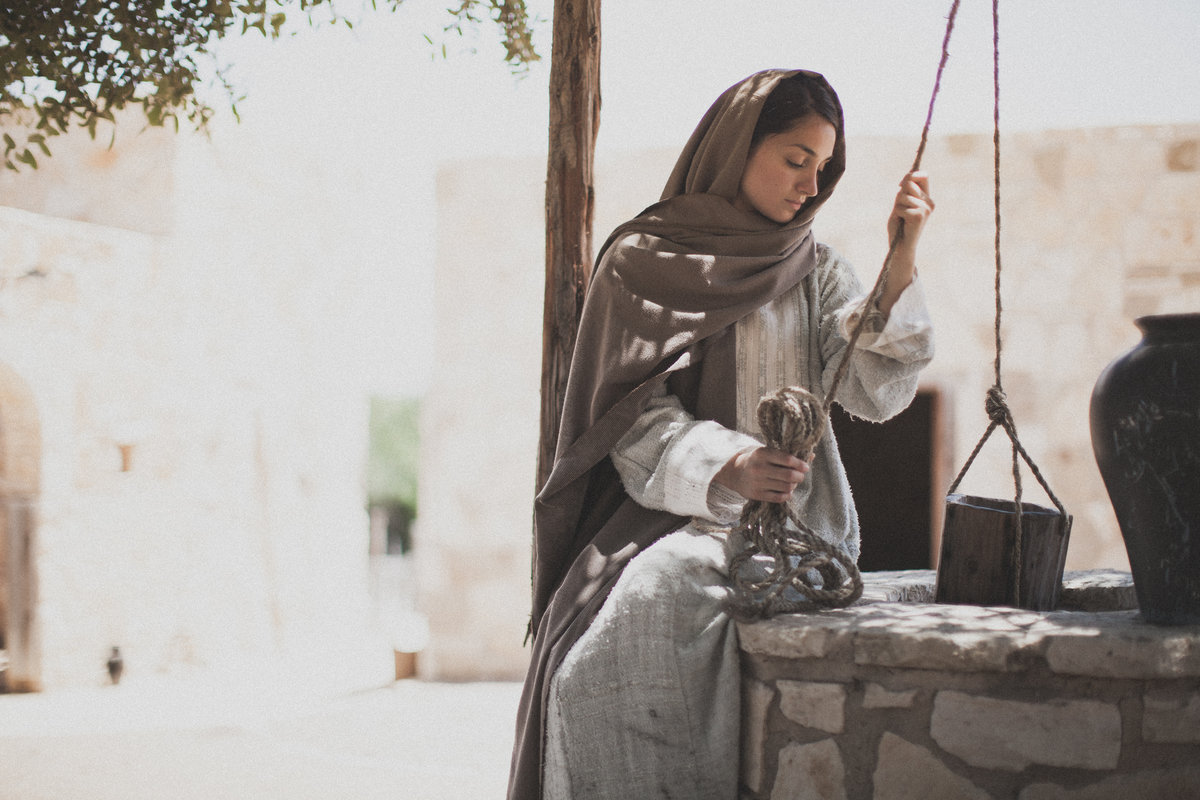 "A woman of Samaria came to draw water. Jesus said to her, "Give me a drink." – John 4: 7, NKJV 
Have you gone repeatedly back to a source to get a need met and in all of your effort to get full you somehow leave unfulfilled. Everything that you thought you needed to fill you up has fallen through the cracks.
In the book of Jeremiah, God tells Jeremiah that His people committed two evils: They had forsaken the Lord, the fountain of living waters, and hewn themselves cisterns-broken cisterns that can hold no water (Jeremiah 2:13, NKJV).
How bold of Jesus to ask the Samaritan woman for a drink. Imagine her startled look as she tries to figure out her next move. This woman was looking for something to satisfy her deepest desire and meet her deepest need. She thought she could find it in the arms of many loves. She regularly drew water from Jacob's well, a deep well however not deep enough to sustain her.
Broken Pots
While we are waiting for God, we get weary, take matters into our own hands, and begin drawing from temporary wells using broken pots.
Jesus exposes the fact that she had five husbands and the one she was with was not hers. We must stop and ask ourselves the question what do we chase to get our needs met? This woman chose to use broken pots that were useless for holding water and sustaining her and sought her security in men. She longed for a love that satisfied her deepest need and when she could not find it in one lover she looked for another. As her desire for love grew so did the number of men she let into her life.
What were her broken pots?
Lack of Value: She did not know her worth. She looked for her validation in others. She convinced herself that it was better to have anyone in her life. She allowed herself to be his option instead of his priority.
Her Own Strength: She did not know God. She did not trust God to meet her need. She used what she had to pursue a love that could never satisfy.
Intimacy: She lacked intimacy. She wanted a connection with someone who could give her unconditional love. She wanted to be with someone who could love her unconditionally, totally and completely. She wanted relationship with the one who could meet her need.
When we  discover our self-worth through the eyes of Christ, we will not have to go looking for love because He will cause love to find us. We can drink from the fountain of living waters that flow eternally, an endless fountain of His love.
About the Author: Renee Stewart is a Certified Christian life coach, teacher, speaker and writer. She is passionate about reaching women of diverse backgrounds and the "next generation" to lead them into a "heart" relationship with the Lord. She enjoys serving women by encouraging them to over come their past hurts and spiritual brokenness to pursue their relationship with Christ.