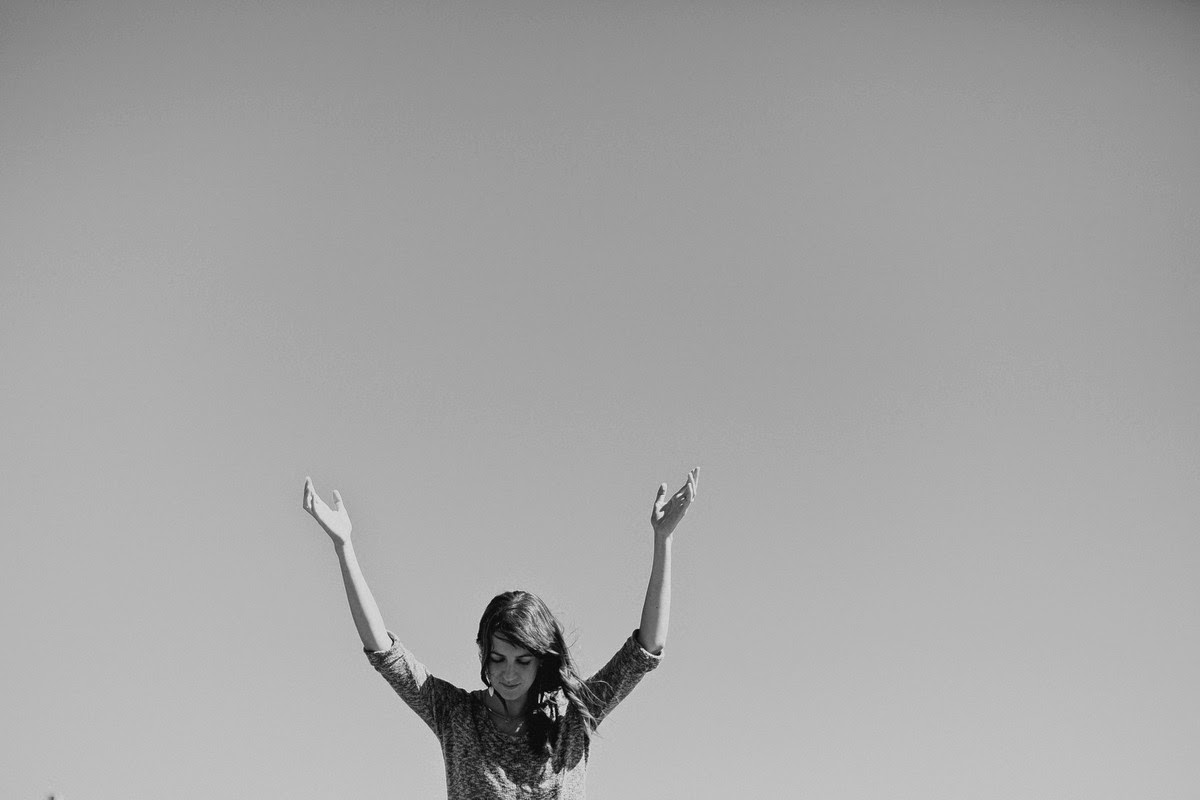 "And you will seek me and find me, when you search for Me with all your heart." ~ Jeremiah 29:13, NKJV 
Tired. Frustrated. Overwhelmed. Helpless. You are walking through this life secretly wishing your world looked a little better than what it does now. You tire of family members looking to you to solve their problems. Your children pull on you for every little thing that goes on in their world. You watch loved ones slowly fade away because of terminal illness. People pull on you and drain your energy leaving you lifeless. However, somehow you have managed to make it through the day. You look back over your life wondering where did you get off track and ask yourself what could you have done differently to create a different world. You want to be free of the "ties" that keep you locked in your present situation but you do not know how. You find yourself asking, what are you afraid of?"
Our lives were never meant to be lived apart from God. We look to ourselves to find solutions to the problems that we face. We have grown accustomed to putting the "fires of life" out on our own. The truth is that if we had the solutions to our problems, our lives would be better.
So, what is the problem: We do not want to do what is needed to experience our breakthrough. We long for it, dream about it, talk about it and even pretend that we have it but the reality is that we are incapable of producing our own breakthrough.
• We do not want to take responsibility. To take responsibility means that we will have to take a deeper look into our selves. We will have to understand the "why" behind what we do. It means that we have to accept responsibility for our part in things not being quite right. It may mean that we will have to admit that our thoughts are "flawed" and that we are not all together as we pretend that we are. It may be that we will have to admit that our poor decisions, limiting beliefs or wrong beliefs interfere with our breakthrough.
• We are lazy. We do not want to put in the work required to receive the solution for our problems. We have to get to a place where we stop fooling ourselves thinking everything is fine. We have to learn how to sit still before God and seek his instruction. We have to acknowledge that we are powerless and we need the Holy Spirit to work a great work in our heart.
• We are afraid. We are afraid of being transparent before God and honest with ourselves. We do not want to face the darkness that lurks around us or in us. We do not want to accept that things from our past may somehow affect our "today." Deep inside we know that when we "make a decision" to go deeper in God we fear alienation. We may feel that God may alienate us or somehow reject us. We do not want to leave our comfort zone. "All the Father gives Me will come to Me, and the one who comes to Me I will by no means cast out." (John 6:37 NKJV). We cannot be afraid to ask God the questions that will transforms our lives. Here are some questions to consider:
 Lord, am I really____________?
 Father, please show me the things in my heart that you want to remove.
 Father, help me to cleanse my mind of wrong thinking and ideas.
 Lord, have I offend someone that I need to apologize to?
Father, search me and show me the things in my heart that does not please you. I am afraid, but I want to be free of everything that has hindered my relationship with you. Teach me how to walk in your power and anointing as I face things that are too overwhelming for me. Please hear my heart's cry. In Jesus
Name. Amen.
About the Author: Renee Stewart is a Certified Christian life coach, teacher, speaker and writer. She is passionate about reaching women of diverse backgrounds and the "next generation" to lead them into a "heart" relationship with the Lord. She enjoys serving women by encouraging them to over come their past hurts and spiritual brokenness to pursue their relationship with Christ.
Have you heard? Memoirs of a Virtuous Woman's Fall magazine is NOW available in print or digitally. It's a journey through the fruits of the spirit. Get these treasured pages for yourself HERE.