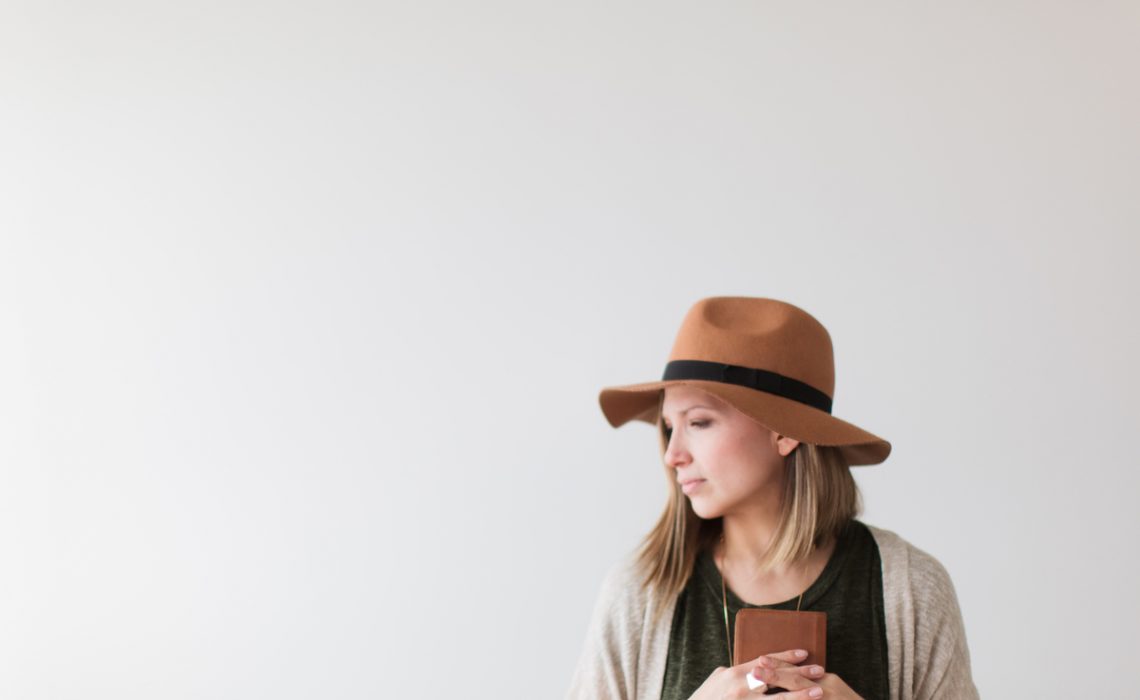 The following article was written by contributing writer Angel Lee.
Each season in our lives is different, some seasons may be slower and quieter, while others are busier and more fast-paced.  During those busier seasons,  it can be a bit challenging to stay closely connected to God, especially when we are being pulled into so many directions.  However, if we are intentional in still spending time with God regardless of what events may present themselves, then following these five steps can help in maintaining that connection.
1. Dedicate morning prayer time.
Some prefer having morning prayer as soon as they wake up, by kneeling on their knees at their bed and having prayer time.  While others prefer to have their prayer time while in the shower, as they get ready for the day ahead. Over the years, I have truly developed a love for my morning prayer time in the shower.  It is something about the shower that is cleansing, relaxing, and an all-around peaceful experience for me, pair that with my prayer time with Christ and my day is set. Praying while in the shower is great because there aren't any distractions– you can't bring your phone, a book, or other distractions into the shower, which in turn creates the perfect experience for some alone time with God.  So next time you're having your morning shower, try saying a prayer and having a quiet moment with God, it will surely jump start your day in the right direction.
2. Spend time with God during your daily commute.
Many of us deal with a daily commute in getting to work, school or our other destinations.  The commute for some can be a time where the emotions are high, especially when there is stop and go traffic, and unexpected delays, however, this commute time can also serve as the perfect opportunity to spend some quality time with God.  Oftentimes in my morning commute, I will turn off the radio and have some quiet, alone time with God. In this moment, I will say my prayers, reflect on my life, reflect on the many instances where God has brought me out and ever so wonderfully guided me through.  Also, in this moment, I am able to hear from God– I can hear Him speaking to my heart and it is such a beautiful experience.
3. Commit to Reading a Daily Devotional.   
It is a blessing that there are so many devotionals currently out on the market.  Just type in the word "women's devotional" on Amazon and so many options come up in the search.  A great devotional is a one-minute devotional, which is especially handy during times when we only have a few minutes at a time to read and spend time with Christ. Regardless of how busy we are, we can always dedicate at least one minute in the day to reading our devotional– it can be read when we wake up in the morning, during lunchtime, before we go to bed, or any other time during the day.  Also, there are quite a few apps that you can download on your phone that will send a daily devotional to your phone.
At every turn it is so important that we stay connected to the Word of God, as Psalm 119:105, states, "Your word is a lamp to my feet and a light to my path" (NKJV).  His word can guide us through every step in our day to day journey.
In addition, a great devotional is the "One-Minute Devotions for Women" by Carolyn Larsen, it can be purchased from www.amazon.com, Walmart, and even some grocery stores.
4. Sign-up for an online Bible study.  
There are a variety of ministries that have weekly online Bible study or prayer groups, where individuals can sign up and in turn receive access to the Bible study. The Bible study can be pulled up on your phone and within a few clicks, you are a part of a Bible study session where you will be able to receive the word of God, while in the midst of other believers.  There are even Bible study sessions on Instagram and Facebook, so they are literally at your fingertips because chances are everybody has one of these social media apps already downloaded on their phones. One of my favorite weekly Bible studies is called, "Girl's Night In", which can be found on the "Act Like a Lady Think Like God" account on Instagram and it is taught by the phenomenal, Charlese Johnson, (www.instagram.com/actlikealadythinklikegod).  Charlese does an amazing job of bringing a group of women in Christ together on a weekly basis to study the Bible.
5.  Create a journal.  
Gather a journal, it can even be a tablet you have on hand, or you can purchase a journal from the dollar store, or Ross or Marshalls, sometimes these stores even have journals with scriptures inside.  With the journal in place, you can write prayers inside, list your favorite scriptures, a message from a recent sermon, or a letter to God. It will serve as your personal journal accounting for all of your intimate moments with God.
My prayer for you is that in this busy season in your life that your walk with God grows even stronger.
Have You Read Our Magazine? 
It features articles and interviews created with you in mind. Get yours in print or digital HERE.