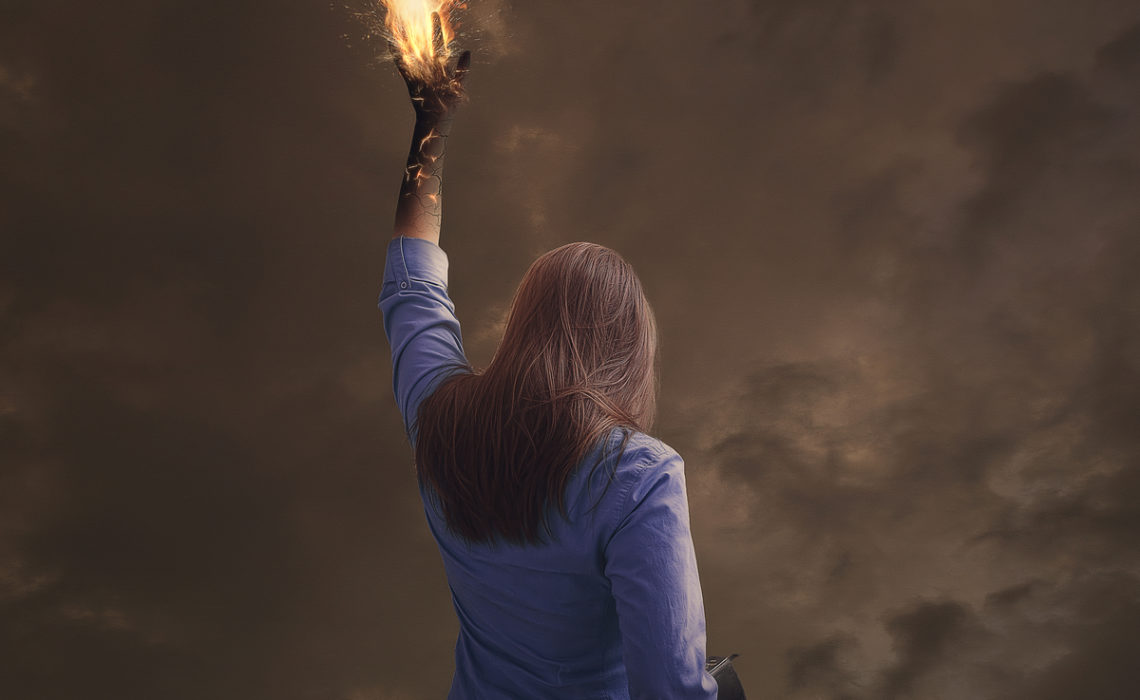 1 Peter 1:6-7
"

In this you greatly rejoice, though now for a little while, if need be, you have been grieved by various trials, that the genuineness of your faith, being much more precious than gold that perishes, though it is tested by fire, may be found to praise, honor, and glory at the revelation of Jesus Christ."
My husband and I have taken on various DIY woodworking projects lately.  There is an amazing level of satisfaction that comes from building something yourself.  When you take the time to plan out and create something from scratch, it's so rewarding to step back and say, "Ahhh….I did that."   Working with wood can be tricky though because wood, improperly treated, will weather and break down over time.  There are plenty of chemical treatments that can be found to do the job, but we've discovered a unique and effective way to preserve the wood.
We burn it.
Yep!  You read that correctly.  We intentionally burn the wood.  It is a Japanese method called "Shou Sugi Ban" or literally in English, "burnt cedar board."  The result is a beautiful and artistic bringing out of the natural grain pattern.  Not only is the wood aesthetically superior, but it is more resistant to fire as well as moisture damage and pests.  A burnt plank will withstand the elements outside for up to 100 years.  We blasted our boards with the blowtorch, let them cool, and then wiped them clean.
So often, when we think of fiery trials, we envision damage.  We picture, perhaps, a forest fire.  A forest fire burns everything in its path, with no natural stopping point.  That type of fire will devour and destroy indiscriminately.  Sin can be like this type of fire, swiftly taking large areas where life was once vibrant, and ravaging it.  What burns faster than dry lands that are starved for water?  When our lives are starving for the water that the Holy Spirit brings to our souls, we are vulnerable to the spark of sin.
 "For by one Spirit we were all baptized into one body, whether Jews or Greeks, whether slaves or free, and we were all made to drink of one Spirit."  1 Corinthians 12:13
The "Refiner's fire,"  however, is nothing like a forest fire.  Refiner's fire is for the improvement, purification, and protection of an object.  When the Lord allows trials in our lives, it is not without control nor is it without purpose.
"Count it all joy, my brothers, when you meet trials of various kinds, for you know that the testing of your faith produces steadfastness. And let steadfastness have its full effect, that you may be perfect and complete, lacking in nothing."  James 1:2-4
Applying a flame to a wood plank preserves it. In the same way, the heat of affliction produces perseverance in our lives.  It may not be pleasant at the moment, but the result is one of strength and beauty.  All the intricate details that the Lord has placed in our hearts are brought to the surface and highlighted through this process.  The grain of our wood is so beautifully noticeable and would otherwise have been hidden under several layers of paint had we chosen to preserve the wood that way.  How often do we do this in our lives?  We try to take a shortcut or easy way out and, in the end, succeed only in stifling and suffocating what was meant to shine and dazzle.
Friends… When life is hot and hard, picture yourself like a charred cedar rather than a pile of ash.  Our Heavenly Father is a master carpenter.  He knows precisely what He is doing and how much heat each plank needs.  He wants to preserve us and strengthen us so that we are able to be used to build His kingdom.  Sometimes, the building process feels long, but He promises to have our best interests in mind.
"But in a great house there are not only vessels of gold and silver, but also of wood and clay, some for honor and some for dishonor.   Therefore if anyone cleanses himself from the latter, he will be a vessel for honor, sanctified and useful for the Master, prepared for every good work."   2 Timothy 2:20-21
Being cleansed from sin isn't always comfortable, but it's surely necessary to be useful to the Master.
You'll come out more useful than you thought possible and more beautiful than you could ever have imagined.
About the Author:
Regina Dean is a stay at home mama to four spunky kids and the wife of a wise spiritual leader.  When she's not writing, she can be found serving in worship and children's ministry, homeschooling her children, and farming in her backyard.
Have You Read Our Latest Magazine? 
If features articles and interviews surrounding healing from past wounds. Get yours in print or digital HERE.