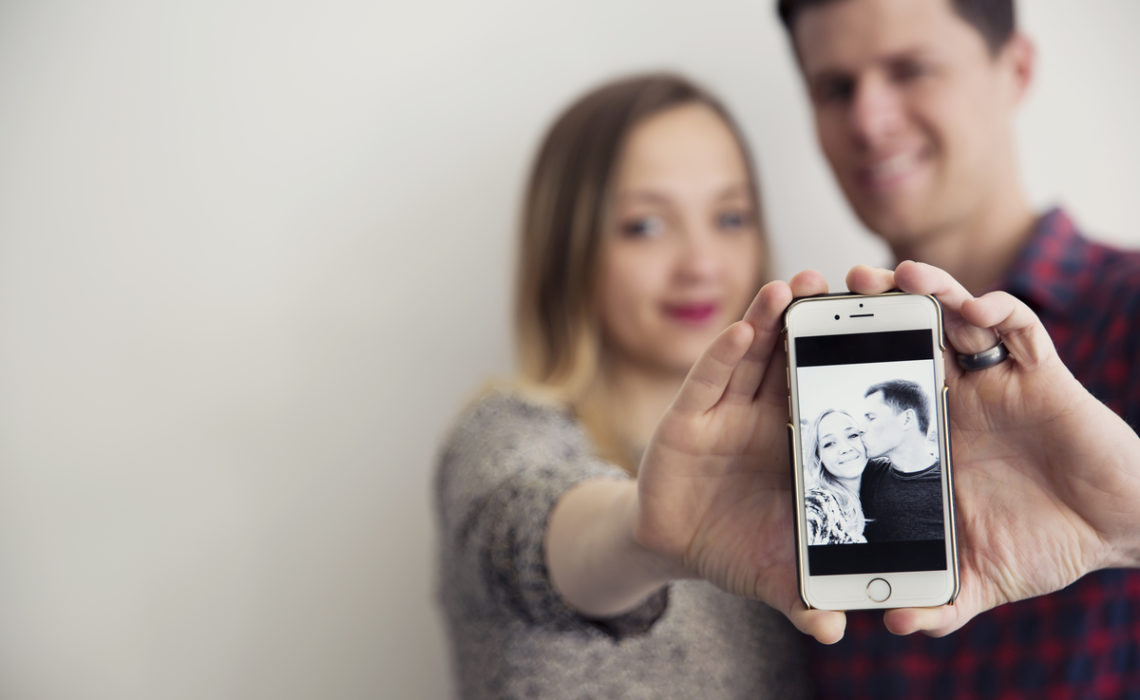 I can recall having a conversation with my grandparents about the nature of their relationship previous to marriage. I remember seeing an expression of peace and joy as they began to share the value of their courtship. Their courtship involved accountability, integrity, morals, and forward intentions. As I listened to their experience, I couldn't help but to compare their love story to the display of counterfeit love I see in today's society.
We're currently living in a society where relationships have become a union of sloppy commitments and misplaced priorities. Many people are pursuing trending "relationship goals" that highlight things that are both materialistic and superficial. Unfortunately, this perception has slithered its way into the Christian community and I believe that it saddens the heart of God. As believers, we shouldn't rely on the world to provide us a standard of seeking and maintaining a wholesome relationship. In fact, a wholesome relationship cannot be obtained unless the standard is holiness. Now, I certainly hope that I don't come across as a condemning relationship expert but, I would love to share some things that God has placed on my heart regarding dating relationships. By the way, these concepts are things that I learned through a pruning experience. In other words, I had to be reproved and reconstructed again and again. Thankfully, I gained some understanding.
Salvation is more important
Contrary to what the world portrays, God considers our salvation to be more important than anything which includes finding a spouse. In fact, the word of God instructs us to seek the kingdom of God with priority. "Seek ye first the kingdom of God and all his righteousness and all these things will be added unto you." (Matthew 6:33)
Understand this: marriage is honorable and significant to God because it reflects the union of Christ and the church. (Ephesians 5)  Although this union is honorable, marriage between a man and a woman is only temporary. Once you die, you are no longer joined to your spouse. Your soul; however, lives on for eternity.
"
If ye then be risen with Christ, seek those things which are above, where Christ sitteth on the right hand of God. 
Set your affection on things above, not on things on the earth." We should aim to have eternal security in Christ which is to accept the free gift of salvation that he offers and to live a life of holiness as explained in scripture (John 3:1-5, Acts 2:38, Romans 12:1). 
God is a rewarder..
Now, to revisit Matthew 6:33 "Seek ye first the kingdom of God and all his righteousness and all these things will be added unto you." If we look closely, we'll notice that the word explains that while we're seeking the kingdom of God first and his righteousness, God will add things to our lives.
Now, I'm not saying seek salvation so that you can find a husband. But, what I am saying is that God is a rewarder to those who diligently seek him. (Hebrews 11:6) However, we must understand that sin and unrighteousness will not yield the peace and favor of God in any regard. So, we must pursue righteousness in ALL things–even in our dating life. We should never be in a place to willingly compromise the word of God in pursuit of a relationship or to maintain one.
If we use the word of God as a standard, it will shed light and expose the heart of every relationship. We can clearly identify if our relationship glorifies God or if it's leading us to destruction. Also, when we adhere to the word of God and truly seek after him, we don't have to fear being blind sighted by a wolf in sheep's clothing. (Psalm 119:105) It doesn't matter how crafty or cunning a person may seem to be, the righteousness of God will expose them and serve as protection over you.
Ultimately, seek salvation.
No matter what the world does, holiness is right. Fall in love with Jesus. Live righteously and enjoy the abundance of God's favor in your life.  God loves you and he wants the absolute best for your life.
How has this article encouraged you? Comment below.
About the Author: 
Arianna Siler is currently a student at the University of Alabama at Birmingham.  She leads "Infinite Focus UAB" a campus ministry that allows her to reach others across campus.
Have You Read Our Latest Magazine? 
If features articles and interviews surrounding contentment. Get yours in print or digital HERE.