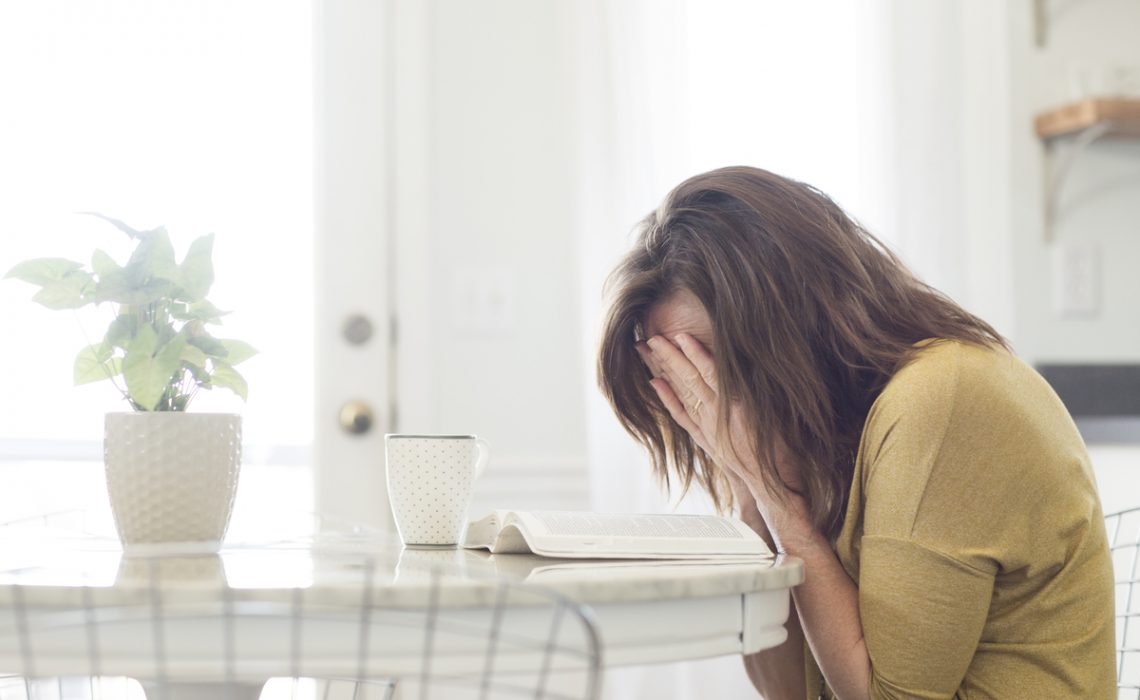 There has always been something about the book of Nehemiah that has struck a chord with me.
It is the picture of a man who weeps to hear of Jerusalem's ruined walls… who prays so eloquently and earnestly for God to remember His promises to restore… who intercedes on behalf of the people of Israel… and who takes on the task of rebuilding the walls himself, despite great opposition. For all these attributes and more, my heart has always been moved by Nehemiah and his selfless plight.
My favorite image from the book is a poetically noble one: that of the strong and resolute men who had to build the wall with one hand, and hold their weapons in the other, ready at any moment to turn and fight should they be attacked.
However, it was not until I read a sermon by David Wilkerson called A Broken Heart that I began to view Nehemiah in an even more profound light. Nehemiah, I learned, was not just a devoted and courageous man. He was not just the man who rebuilt Jerusalem's walls in 52 days.
He was an intercessor with a broken heart.
The Most True Form of Brokenness 
Receiving the news of Jerusalem's sad and sorry state caused Nehemiah to mourn before God. His story tells us that he prayed and fasted for days and his heart was so moved by the condition of the city's ruin that he began to intercede before the Lord. His prayers were humble and earnest. They show the depth of his brokenness over the sins of his people and the rightful consequences they brought.
This, we might think, is the pinnacle of true brokenness. But it is not until after Nehemiah prays and after the king notices his sadness and gives him leave to travel back to Jerusalem that Nehemiah goes to survey the condition of the walls. It is then that we see brokenness in its truest form: Nehemiah resolving to do as God put in his heart and rebuild the walls.
The Hope that What is Ruined Can Be Rebuilt
How often in our own lives are we confronted with heartbreaking ruins? Maybe it is the collapse of our marriage or the back-slidden condition of a family member. It can be our family's brokenness, the death of a loved one, or grief over the present state of the Church. It can be any number of things but it usually involves something that is very near and dear to us, not just a general sorrow over a distant situation.
He places the burden of sorrow on our souls that we might seek His face and know His heart. But it does not end there. True brokenness leads to hope that what is ruined can be rebuilt.
Nehemiah's Example
Do you believe that God can heal and restore even the most broken situation? If so, then let us take Nehemiah's example to heart. His burden was so great that he took it upon himself to pray and fast concerning the ruins of Jerusalem. And then he began the work that God had put on his heart to do. His humility and brokenness led to a God-given hope that what was ruined could be restored.
His prayer in chapter one, which spans seven verses, serves as a powerful example of intercession, confession, and devotion. It surely moved God. As intercessors, we can adapt this prayer for ourselves.
He glorified the Lord
And [I] said, I beseech thee, O LORD God of heaven, the great and terrible God, that keepeth covenant and mercy for them that love him and observe his commandments. (Nehemiah 1:5, KJV) 
When we go before the Lord, we are to enter into His courts (the spiritual place we pray) with thanksgiving. This is the honor due unto the King of kings and the Lord of lords. Nehemiah knew this. And he glorified God for who He is and what He does. We are to do the same.
He prayed for the Lord's attentiveness 
Let thine ear now be attentive, and thine eyes open, that thou mayest hear the prayer of thy servant, which I pray before thee now, day and night, for the children of Israel thy servants… (Nehemiah 1:6).
Asking God to be attentive to his prayer was a display of Nehemiah's humility. He did not demand. It also shows us that his intercession was continual. It went on, day and night. He was saying, essentially, "God, I am not giving up. You see me coming before you continually. Hear my prayer, O Lord." He would not give up. So are we not to give up in continually fasting and praying concerning the burdens God puts on our hearts.
He confessed and repented
… I pray before thee now, day and night, for the children of Israel thy servants, and confess the sins of the children of Israel, which we have sinned against thee: both I and my father's house have sinned. We have dealt very corruptly against thee, and have not kept the commandments, nor the statutes, nor the judgments, which thou commandedst thy servant Moses. (Nehemiah 1:6-7)
Nehemiah, in his meekness, takes on the sins of his fathers and the Israelite people. Nowhere does he exempt himself from the sin that has estranged his people from their God. Instead, he intercedes and repents on their behalf – and calls their sin his own.
This is the true heart of an intercessor. It cries out to the Lord for those who can't (or won't) cry out for themselves. It pleads for forgiveness and brokenly confesses sin. It does not exempt itself from blame. It continually searches itself and is aware of its failings.
He reminded God of His covenant
Remember, I beseech thee, the word that thou commandedst thy servant Moses, saying, If ye transgress, I will scatter you abroad among the nations: But if ye turn unto me, and keep my commandments, and do them; though there were of you cast out unto the uttermost part of the heaven, yet will I gather them from thence, and will bring them unto the place that I have chosen to set my name there. Now these are thy servants and thy people, whom thou hast redeemed by thy great power, and by thy strong hand. (Nehemiah 1:8-10)
Nehemiah does not hold back in his plea for God to remember all that He said He would do regarding Israel's restoration. It is as if he is saying, "Lord, You said that if the people sinned against You, You would scatter them among the nations. Well, they have sinned. But You said that though they may have been cast off to the farthest reaches of heaven, yet You would gather them once more and bring them to the place where You have chosen. Lord, here they are, Your servants, the servants You have redeemed by Your power and hand."
The Lord allows us – and what a deeply honorable privilege it is – to remind Him of His covenant promises. Of course, God does not need to be reminded. But I think His Word encourages us to do this for two reasons:
1. It strengthens our belief in what God said He would do
2. It serves to teach us persistence, to go to God continually with these painful matters, until He does the thing He said He would do
He made his request known to God
O Lord, I beseech thee, let now thine ear be attentive to the prayer of thy servant, and to the prayer of thy servants, who desire to fear thy name: and prosper, I pray thee, thy servant this day, and grant him mercy in the sight of this man. (Nehemiah 1:11) 
Nehemiah was the king's cupbearer and he knew that the burden that weighed on him so heavily would eventually be made known to the king. So he asks God for mercy to be shown to him. He needs the king's favor and blessing in the matter. So, he appeals to God.
Where do you need favor and blessing? Where do you need God's mercy to be displayed?
God's Faithfulness
If you were to read on in the following chapters, you would see how God did indeed cause the king to show mercy and favor to Nehemiah. He gives Nehemiah his blessing to go and survey the ruins of the walls, and awards him provision and military protection. Nehemiah travels to Jerusalem and there he sees the extent of the damage that had been done to the city that God had chosen for His people. He resolves in his heart to do "the thing that God had put in his heart to do at Jerusalem" (Neh. 2:12). Ultimately, the walls would be rebuilt, despite great hardship and persecution, in only 52 days.
Nehemiah's story is a story of hope for every intercessor struggling under a heavy burden of anguish. It is a story of triumph for every heartbroken believer who mourns at the ruins surrounding them. The story reminds us that God can restore anything and anyone. It shows us a true example of heartfelt intercession and persistent prayer. It also teaches us the true meaning of brokenness: how it is two-fold, and how it ultimately leads to hope.
Whatever your burden, whatever your pain, I pray we all realize that no matter how terrible or how desperate the situation seems, God's promises are eternal. He will keep His covenant. He will restore. If our hearts must be broken first so that we can better be used by Him, then amen. We can rejoice in the thought that God – the same God who created the heavens and the earth – deemed us worthy enough that He would share His burdens with us.
Let us cling all the tighter to the Lord then, sisters. Let us not be bitter in our pain. Instead, let us do as Nehemiah did. Let us weep and fast and mourn… and then let us rise up and do whatever it is that God calls us to do, knowing that we can trust God to bring about a redemptive end.
About the Author:
Ruth Elijah is a twenty-something writer, memoirist, and freelance transcriptionist that grew up in Puerto Rico. Occasionally, she blogs over at Ruth, Writer. She currently lives in Maryland.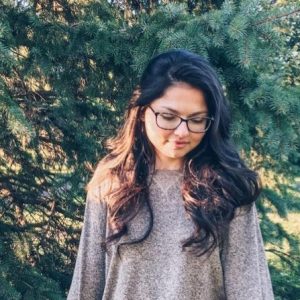 Have you downloaded the "Memoirs of a Virtuous Woman" app? Visit the App Store or Google Play to download it for your favorite articles, interviews on the go, weekly encouraging alerts and MORE!