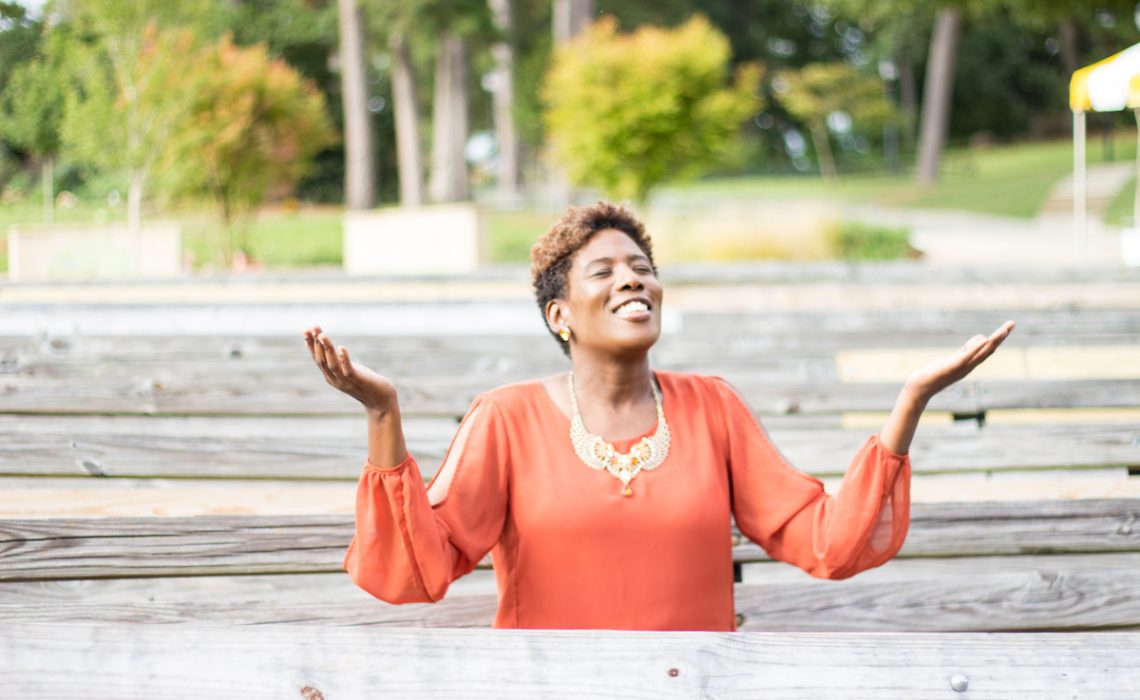 The following article was written by contributing writer Bethany Webster.
The saying goes and we all know it; "Let go and let God." It is a literal bumper sticker, if not placed on some wall décor or pillows, but does it really have meaning? That is something I encountered with a friend. The saying didn't seem to have any relevance or really be of any significance and merely just did not make any sense to them. But, coming from someone who needs help letting go, this mere saying has a lot of significance because for a control-freak like myself letting go, stop manipulating or planning, it not an easy task. In turn this means that trusting God, an invisible, but very alive and sovereign being can be hard for my finite self. But I know that I am not alone. One, because all women, or most women love control (see Genesis 3:16) and two, because Jesus' disciples who walked with Jesus here on Earth came up short when trusting Jesus had it under control (see Matthew 8:26). Does this mean we get a free pass and life continues as is? Not in the slightest. It's the same idea that Paul writes about in Romans 6:1-2, "
What shall we say, then? Shall we go on sinning so that grace may increase?

 By no means! We are those who have died to sin; how can we live in it any longer?"  We are to live in our faith and increase towards God in spite of our sinful selves.
So where does this leave us?
Still at "let go and let God." What does it actually mean? Well, I have come to learn that it means prayer. Letting go of what we control, letting go of our future, letting go of our fear and laying it all down at the holy and mighty feet of Jesus. The Jesus who conquered death by resurrecting himself from the dead. Think on that miracle for a moment, what else does he need to do to show "He's got this" in our lives. He proclaims an eternal life for us, a never dying promise, and we all trust him beyond what we haven't experienced, so let's let go and trust him in the very "real right now" moments of life. So, laying or letting go of what we have in prayer isn't the end of it. It's leaving it there in prayer and walking away with a peace that no matter what we are going to do next is under the sovereignty of God's rule in our lives. How do we leave it there, in prayer, in the chair, the couch, the table at a coffee shop. How do I not continue to carry it all with me. Jesus says, "My burden is easy and my yoke is light" (Matthew 11:30). It's reminding yourself that you've placed it beyond your own understanding. When you think of a way to get what you want, to manipulate your future, or what you will say or do next, that you pray to remind yourself you've left it at with the King of Kings who has gotten you to where you stand or sit right now. Not because of anything you have done, but because of everything Christ has done for you and is doing for you.
It also means that as you walk away it won't be easy, but you can be mindful of who our great and mighty God is. It also means being okay with being still. Being still in a lack of understanding and a lack of knowing. To remember, "Be still and know that I AM GOD" (Psalm 46:10) That is a statement we cannot say. It is a statement that is true to the core of everything we know and see. HE. IS. GOD. He wrote this whole story and it was out of love. How much more can we "let go" knowing all that He does, He does out of love. Pure love for a one single person; "Suppose one of you has a hundred sheep and loses one of them. Doesn't he leave the ninety-nine in the open country and go after the lost sheep until he finds it?" (Luke 15:4).
It is a practice of trusting the Lord with what we lay before Him and with knowing He also hears our prayers, even after a radical-miracle doesn't happen to answer them. That God can say "wait" or "be patient" or even "no." Trusting those answers with the "yesses" and that those answers are just as powerful and miraculous. God hears our prayers and He is a just God who answers them righteously. God hears the prayers of His faithful people, "The righteous cry out, and the LORD hears them; he delivers them from all their troubles" (Psalm 34:17). This is a promise, God keeps His word. Always. He is the constant, we are the finite.
So when we walk away and let go, we walk away with faith. A faith that weathers the storms. The beginning of faith is letting go of ourselves and asking Christ to live in us. The story of faith is living on pause for Christ in anticipation for His return. So while we live here on earth for his righteous purpose to further a Kingdom towards a story not written yet, we rest in the peace that we will serve while we wait. That is faith. That is letting go and letting God. Letting Him rule.
Have You Read Our Latest Magazine? 
It features articles and interviews surrounding finding your purpose. Get yours in print or digital HERE.