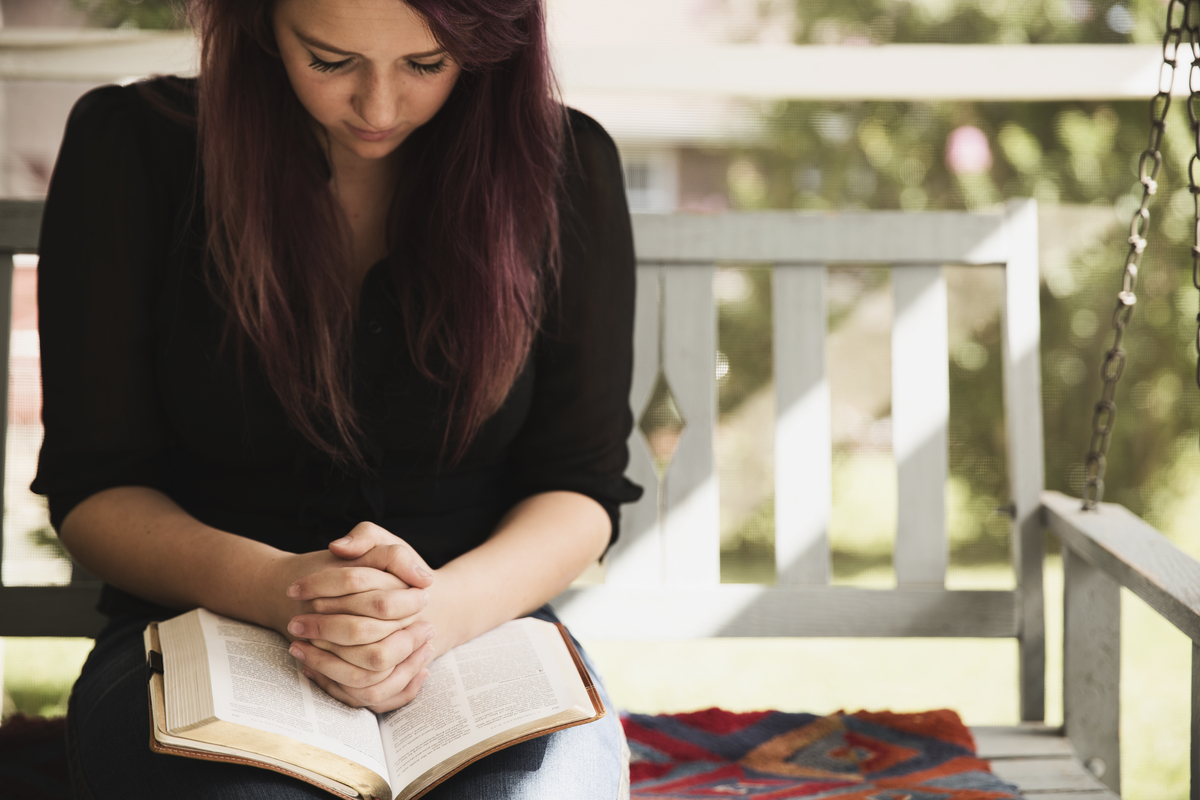 Who do you call me?
During prayer I asked God to please reveal what he has restored in me or what needs restoring in me. To get my answer God directed me to define what restoration means so I looked up restoration and it means, the act of restoring, renewals, revival, or reestablish. My next step was a clear answer from God, "I need to restore unto you my name."
 I think you have gotten too comfortable with God. I need you to know my name. What do you call me?"
Wow right! God led me towards a 6 week challenge where I began to learn the names of God. As I familiarized myself with his names any doubt I once had became void in the spirit.
This is what I learned:
                                                                                                              He is Jehovah Jireh.                                                                                                              
 Matthew 6:25-34 tells us,  "Therefore I tell you, do not be anxious about your life, what you will eat or what you will drink, nor about your body, what you will put on. Is not life more than food, and the body more than clothing?  Look at the birds of the air: they neither sow nor reap nor gather into barns, and yet your heavenly Father feeds them. Are you not of more value than they?  And which of you by being anxious can add a single hour to his span of life? And why are you anxious about clothing? Consider the lilies of the field, how they grow: they neither toil nor spin, yet I tell you, even Solomon in all his glory was not arrayed like one of these. But if God so clothes the grass of the field, which today is alive and tomorrow is thrown into the oven, will he not much more clothe you, O you of little faith? Therefore do not be anxious, saying, 'What shall we eat?' or 'What shall we drink?' or 'What shall we wear?' For the Gentiles seek after all these things, your heavenly Father knows that you need them all. But seek first the kingdom of God and his righteousness, and all these things will be added to you.
He is Jehovah Rohi. 
Luke 15:1-7 ESV states, "Now the tax collectors and sinners were all drawing near to hear him. 2 And the Pharisees and the scribes grumbled, saying, "This man receives sinners and eats with them." So he told them this parable: "What man of you, having a hundred sheep, if he has lost one of them, does not leave the ninety-nine in the open country, and go after the one that is lost, until he finds it? And when he has found it, he lays it on his shoulders, rejoicing.6 And when he comes home, he calls together his friends and his neighbors, saying to them, 'Rejoice with me, for I have found my sheep that was lost.' Just so, I tell you, there will be more joy in heaven over one sinner who repents than over ninety-nine righteous persons who need no repentance."
He is the Prince of Peace.
Philippians 4:6-7  ESV says, "Do not be anxious about anything, but in everything by prayer and supplication with thanksgiving let your requests be made known to God. 7 And the peace of God, which surpasses all understanding, will guard your hearts and your minds in Christ Jesus."
He is the Wonderful Counsel.
Isaiah 28:29 ESV says, "This also comes from the LORD of hosts; he is wonderful in counsel and excellent in wisdom."
He is my Emmanuel. 
Jeremiah 23:23-24 ESV tells us,  "Am I a God at hand, declares the LORD, and not a God far away? 24 Can a man hide himself in secret places so that I cannot see him? declares the LORD. Do I not fill heaven and earth? declares the LORD."
He is Jesus. 
John 3:16-18 ESV says,  "For God so loved the world, that he gave his only Son, that whoever believes in him should not perish but have eternal life. 17 For God did not send his Son into the world to condemn the world, but in order that the world might be saved through him. 18 Whoever believes in him is not condemned, but whoever does not believe is condemned already, because he has not believed in the name of the only Son of God.
My question to you is, have you become too comfortable with the name of God that when situations arise you forget who you serve? Pray and ask God Almighty to restore unto you his POWERFUL name and don't ever forget what you call him again because he never forgets what he calls you: FRIEND!
Have You Read Our Latest Magazine? 
If features articles and interviews surrounding contentment. Get yours in print or digital HERE.