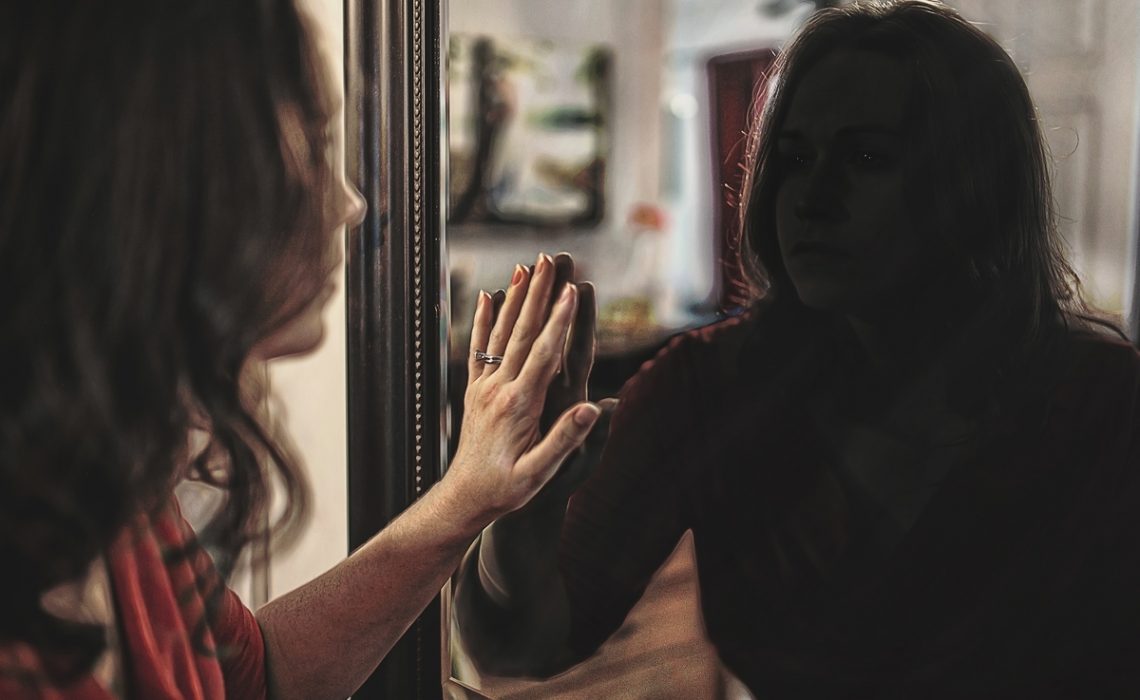 I want to apologize to the stretch marks on my thighs. Why am I afraid of wearing shorts because of you?
I want to say sorry to my nose, the one I got from my father with a pair of dark brown eyes. Sometimes I wish you were little bit smaller.
I want to forgive myself for starting that abs workout, but on Day 3 (and 4 and 5…) substituting that twenty minutes for an episode of Friends.
    We are told growing up to forgive those who trespass us. Jesus tells us to forgive others "not seven times, but seventy-seven times" in Matthew 8. A lot of us can do this with the grace of God and the blessing of time. But I think most Christian women today have a much harder time forgiving themselves. For that failed diet, that piece of gossip we just needed to hear, for making the wrong choice, for hurting others. We let our sin crush us and define us day after day.
   Maya Angelou wrote, "Forgive yourself for not knowing what you didn't know before you learned it."
       Forgive yourself.
     Those words are important to believe as we grow in our faith, grow in our relationships with families and friends, and as we grow as humans. We won't know what will trip us up in this life until we come up against it whether by our own means or by the ways of the forces we can't see. The important thing is that God will always be there to forgive us when we lose sight of him. And he promises to forgot what we pray forgiveness for. His Word says so in verses such as 1 John 1:9, Isaiah 43:25, and Hebrews 8:12.
       Why then can we not be kinder to ourselves?
       Words are powerful. They can create and destroy. God built the universe with His words; he called His son "the Living Word." We should be careful of what we say to others, but we should also watch what we say to ourselves.
         Jesus teacher this lesson in Mark 11. Verse 12-14, "

The next day as they were leaving Bethany, Jesus was hungry.

 

Seeing in the distance a fig tree in leaf, he went to find out if it had any fruit. When he reached it, he found nothing but leaves, because it was not the season for figs.

 Then he said to the tree, 

"May no one ever eat fruit from you again."

 And his disciples heard him say it."
         Verses 20-25, "

In the morning, as they went along, they saw the fig tree withered from the roots.

 

Peter remembered and said to Jesus, "Rabbi, look! The fig tree you cursed has withered!"
      "Have faith in God,"

 Jesus answered.

"Truly I tell you, if anyone says to this mountain, 'Go, throw yourself into the sea,' and does not doubt in their heart but believes that what they say will happen, it will be done for them. 

Therefore I tell you, whatever you ask for in prayer, believe that you have received it, and it will be yours.

 

And when you stand praying, if you hold anything against anyone, forgive them, so that your Father in heaven may forgive you your sins."
        Jesus is saying that not only is our words to God powerful, but so it what we say to others. He tells a fig tree that no one should eat from it again and it withers. When we tell ourselves we can't do something, that aren't worth anything, we usually listen and that affects our performance and our feelings towards ourselves.
        As an actor, I do a lot of different exercises to help me connect with the characters I am portraying on stage and the content the story gives. Right now I am working on a musical called Next to Normal, and I am playing Diana Goodman, a devoted mother and wife who is suffering from bipolar disorder and depression. We are exploring how that affects the entire family and not just the person diagnosed.
         For one rehearsal, the cast sat in a circle on the stage, slowly breathing in and out. Whenever we were ready, we would walk onto the platform on our stage and say out loud what the voices in our heads having been saying to us all week.
         We all have voices in our heads: the ones telling us we aren't good enough, that we are alone, that we aren't cared for or loved.
          When I walked on the platform, I said, "I can't believe you actually thought you could do this. No matter how much make-up you wear, how many filters you put on your photos, what clothes you wear, those boys were right, you will always be ugly. No one wants to see you on a stage. You're so stupid!"
           That was the first time I ever said that out loud, but I've heard all those things before in my head. I say them to myself enough to recognize the pattern and the beat. I know exactly how to hurt myself.
           But God knows exactly how to heal those parts of ourselves.
           One of my cast mates reminded all of us that in God's love, in that forgiveness, in that protection WE. ARE. SAFE.
Safe from those negative thoughts, from those insecurities, from the hurt we have held on to for so long.
          You are safe and you are loved by a God that is so much bigger than this world.
           You are safe.
           You are loved.
           You are not alone.
          No matter what you tell yourself.
About the Author: 
Ellie Zumbach is currently a student at Malone University studying Creative Writing and Theatre. From a very young age, she has loved stories and their power to encourage, teach, and inspire. She is a proud member of a drama ministry team known as the Chancel Players and a co-director of the Writers Guild on campus.  Welcome Ellie as she shares her words with "Memoirs of a Virtuous Woman" readers as an intern for Fall 2017.
Have You Read Our Latest Magazine? 
If features articles and interviews surrounding healing from past wounds. Get yours in print or digital HERE.