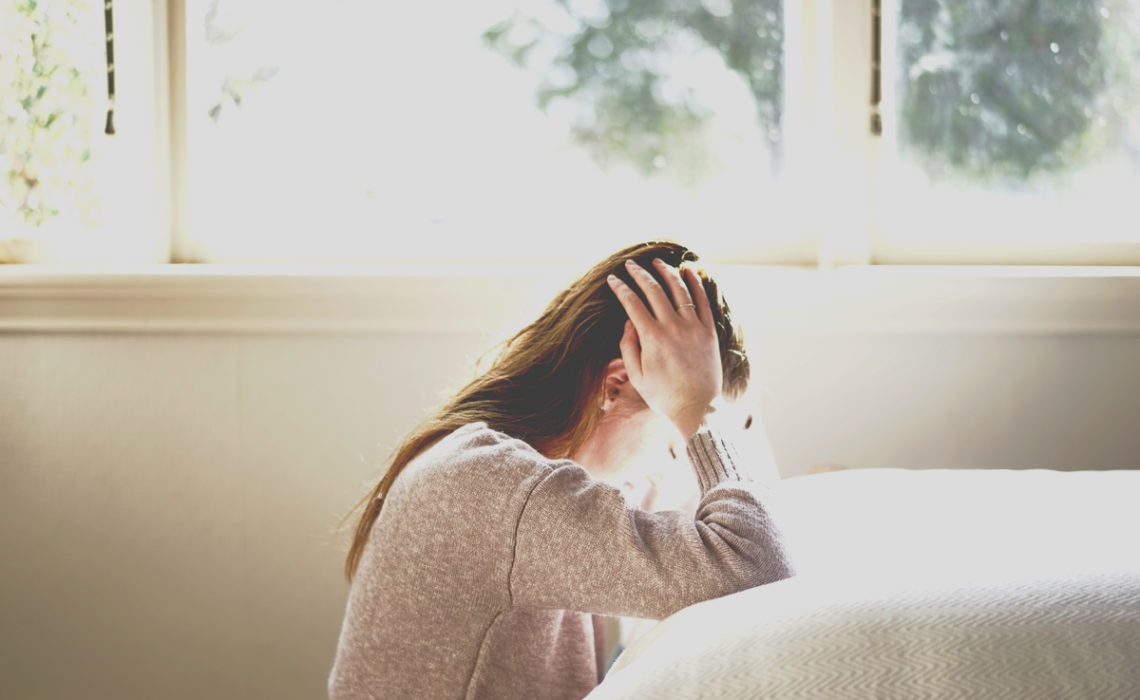 Therefore Sarah laughed within herself, saying, 2 Genesis 18:12 (NKJV).
Have you ever found yourself responding like Sarah, laughing at the promises that God has made to you?

 

Our natural response should be one of faith but instead, our responses can show us in a place of doubt and disbelief.

 

Sarah overheard her name mentioned by the Angel of the Lord who was speaking a prophetic promise that Abraham and Sarah would have a son.

 

Her laugh indicated the condition of her heart.

 

Her heart was one of disbelief and distrust.

 

She looked naturally at how much time has passed, the condition of her body, and because she had not seen the fulfillment of the promise, she did not believe.

 

If we are honest with ourselves we all have either been in this place or experiencing it now.

 

How do we navigate the place between where we are and the fulfillment of the promise?
Our responses can influence the outcome so we should not:
Become impatient.

 

When God makes us a promise, we anxiously want to see the fulfillment of the promise now instead of waiting.

 

The promises that God makes to us is not just for us but it can have far-reaching benefits that will continue for generations.

 

God not only was going to bless her with a son but change her name.

 

God can do more for us than we can think or imagine (Ephesians 3:20).

 

However, we must wait.

Lose hope.

 

Hope deferred makes the heart sick (Proverbs 13:12), and when we focus on the fact that we do not have what was promised to us we get angry and throw our hands up in defeat and say things like, "I knew this wasn't going to happen", or "I knew this was too good to be true" so we begin to look for ways to make the promise come to pass.

 

This often causes a further delay in our waiting.

 

This is what happened to Sarah, the promise was spoken just about 24 years earlier but she could not wait, she interfered, and took matters into her own hands.

 

When we are tempted to get ahead of God, we lose the "wow" of watching how God will make the promise a reality.

Look at your current situation.

 

Sarah was too old to have children so in her mind she concluded that it was too late for the promise.

 

God is "more and mightier" and His promises are much better than what we see before us. 
   But:
Persist in Prayer.

 

We must not lose heart or faint at what God has promised us.

 

Scripture reminds us in 1 Kings 8:56 that "there has not failed one word of all His good promise," therefore, keep the promise in your heart and meditate on it.

 

Remember to "Thank" God for the manifestation of the promise.

Wait with Expectation.

 

Keep your focus; expect God to move at any moment.

 

This builds excitement and anticipation, believe that your Father is going to bless you in unexpected ways but we must wait for the appointed time then, we will see fulfillment of the promise.

 

While you are waiting, allow God to speak and grow your faith.

Stay in Faith.

 

There will be times where we are tempted to abandon our faith but we must be careful to stay in faith in "the hallway of wait."

 

This is our opportunity to press past all our doubts and unbelief and lean into God and take Him at his Word.
There are many promises that God has made to us and we will see the fulfillment of those promises in His way and in His time, trust the process.
About the Author:
Renee Stewart is a Certified Christian life coach, teacher, speaker and writer. She is passionate about reaching women of diverse backgrounds and the "next generation" to lead them into a "heart" relationship with the Lord. She enjoys serving women by encouraging them to over come their past hurts and spiritual brokenness to pursue their relationship with Christ.
Have You Read Our Latest Magazine? 
If features articles and interviews surrounding contentment. Get yours in print or digital HERE.