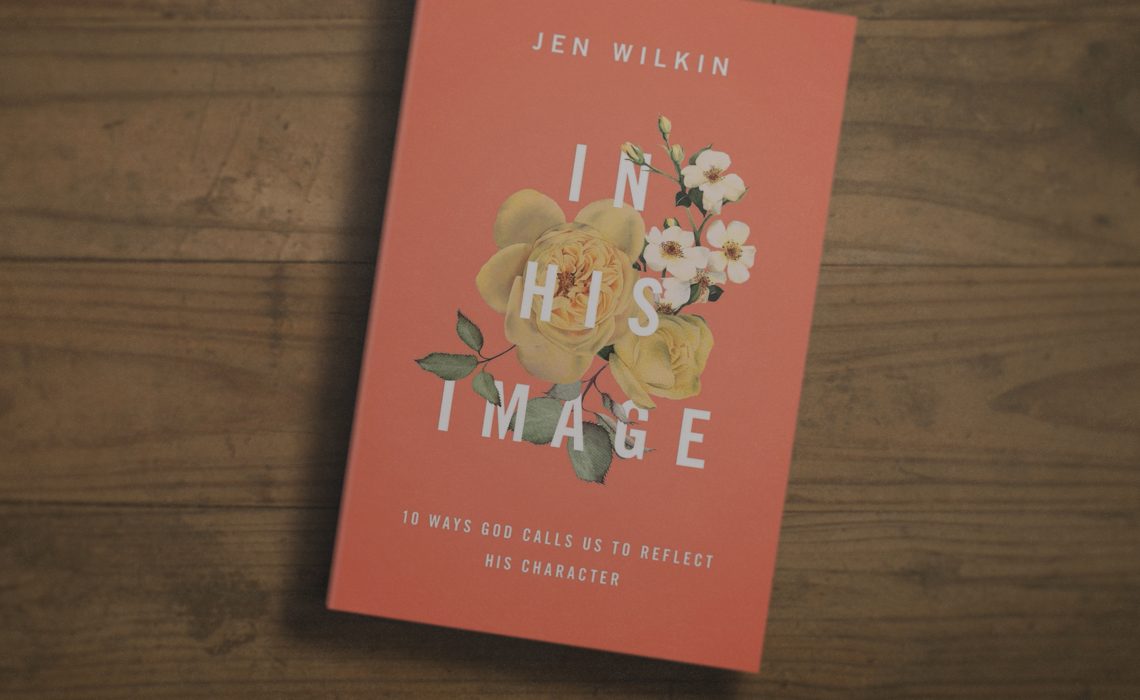 "God's will for our lives is that we conform to the image of Christ, whose incarnation shows us humanity perfectly formed to the image of God. " – Jen Wilkin 
I was recently sent a complimentary copy of "In His Image" by Jen Wilken from Crossway to review. I chose this particular book to review because I absolutely love Jen's work. Her book "Women of the Word," is one of my favorites which teaches women how to stay focused and driven in studying God's word. There was no doubt in my mind that "In His Image" would not disappoint me.
What would I rate this book? Five stars! Which is why I want to share a few quotes that stand out to me in this book and why I love them.
"Simply put, God's will for your life is that you be holy. That you live a life of set-apartness. That, by the power of the Holy Spirit, you strive for utter purity of character (Heb. 12:14). Every admonition contained in all of Scripture can be reduced to this. Every warning, every law, every encouragement bows to this overarching purpose. Every story of every figure in every corner of every book of the Bible is chanting this call. Be holy, for he is holy."  – Jen Wilkin
For me, this quote reminds us, of our true purpose here on earth – to be holy! While we often wonder or parade the question of "What is God's will for my life?" This quote holds true. This is what we should place first!
"The church must be a bastion of patience. As the rest of the world chases the next new thing every eight seconds or less, we must be those who turn our eyes toward the long view. We must be known for our staying power when loving our neighbors takes longer than we expected and is harder than we thought. It takes patience to run with endurance, but that is the race the world needs to see us run. It may just be what catches and holds their attention in a goldfish world. Let patience be found among the people of God. He is not finished with us yet." – Jen Wilkin
Whew! Patience! Isn't this something that many of us need help with? I admit that this is something that I'm working on.  This is a reminder that we MUST be different from "the world." Patience is a virtue.
"A lost person can make "good choices." But only a person indwelt by the Holy Spirit can make a good choice for the purpose of glorifying God." – Jen Wilkin
Following this quote, Jen goes explain how the Gospel re-images us. I stand in full agreement that if we are immersed and rooted in God's word, there is transformation!
If you are thinking about reading this book, I would highly recommend it. I'm certain that it will calm the back and forth thoughts in your head about God's will for your life. The author points you to God's word in every chapter in order to trust God's process and not your own.
Blessings,
Danielle Wallace, Founder of Memoirs of a Virtuous Woman