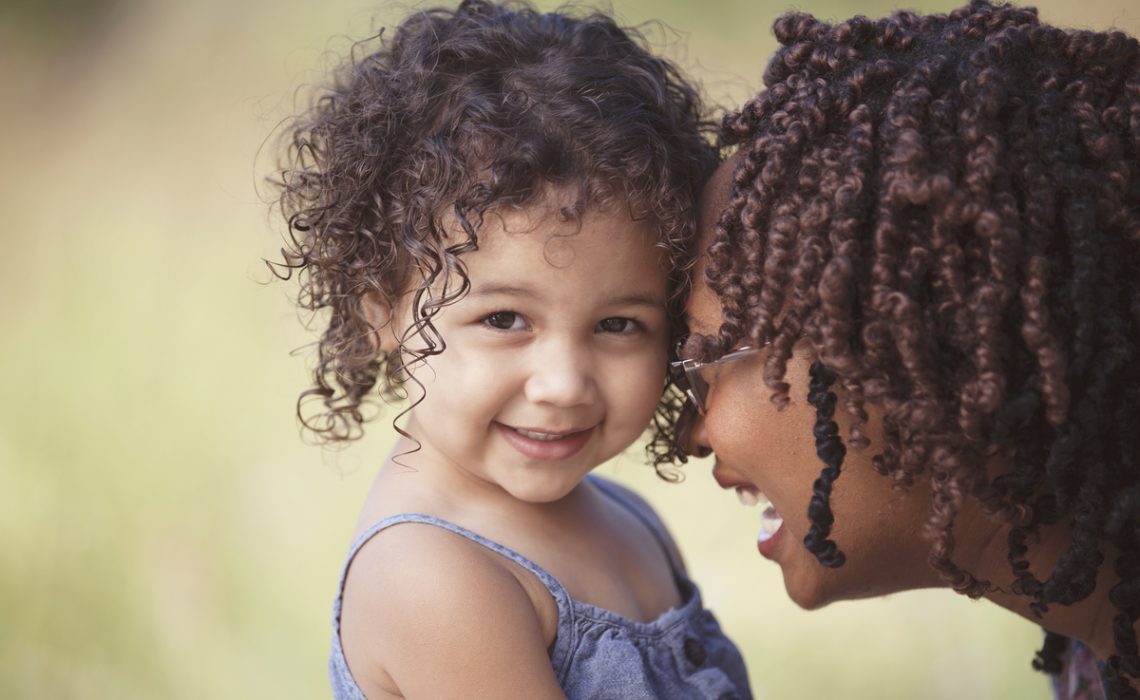 I'll be the first to admit that raising a kid is incredibly different than what I expected. It's messier, busier, harder, and yet more beautiful than I ever dreamed possible.
As one of five girls, I'm not totally sure how my parents made it through to the other side with their sanity (mostly) intact, and college degrees in each of their daughters' hands. Wielding the example they set of selfless love, as well as guidance of the Holy Spirit, I embark upon this adventure of parenthood.
Grab a cup of coffee and join me for a stretch of this journey?
My Libby
I can think of no better place to start than with who my child is – who our children are. In doing some
very
official
field work to prepare to write this article, I asked my daughter what advice she would give to a parent raising a child. Her answer was simple and honest, yet such a beautiful reminder of what it's all about. She said, " I would tell them to love their children with all their heart, and to never stop loving them!". Our children are unbridled hope and love in its truest form. Forgiving beyond what is deemed reasonable, and serving as our biggest cheerleaders – they truly see through the lens of love.
Our Kids Hold The Key
In Matthew, chapter 18:3 Jesus tells us to "become like little children" in order to enter the kingdom of heaven. Adopting a child's capacity to love and to lend grace is no short order. I wonder if maybe, still unadulterated by logic and societal norms, they consequently are able to tap into the truths written on our hearts more readily. Those truths point to the love and grace of our good, good Father. Our children somehow seem to grasp the foundation of 1 Corinthians 13:13, that love is the core of it all.
The irony is that these are the same little humans that know how to push every last button, driving parents everywhere to the brink of insanity! The hardest and best adventure, indeed.
Endless Demands
Raising children today demands a great deal from a mom, and from a family. With jobs and careers not quite earning what they used to, insurance costing tremendously more and covering significantly less, and childcare costing both of your arms
and
your legs – most adults are forced to work in order to make ends meet. For those serving in any area of ministry – it can be easy to double the time spent away from our children. Daunting though it may seem, finding balance ensuring our kids are getting what they need
IS
possible. Here is a little of what He has been gracious in showing me along the way.
Combating Isolation
The never-ending 'To Do' list can make it easy to get overwhelmed – and I'm not sure about you, but I tend to withdraw when I'm feeling overstretched. Buried beneath the demands for our time and energy, we forget to connect with friends, family, and fellow moms – we forget that we are not alone! Isolation is a ploy of the enemy. Not only do we need to recognize it as such, we need to acknowledge that isolation is a
choice
that we make. God intends for us to do life together! Make the conscious choice to combat the lure of solitude and reach out to someone – maybe they need that connection just as much as you do.
"As iron sharpens iron, so a friend sharpens a friend. " – Proverbs 27:17 NLT
The Comparison Game
Our culture is experiencing a shift – I would venture to call it a shift in the direction towards humanity. Riddled with acts of hate, violence, and prejudice – there is a counter movement that is rising up in society today, encouraging love, acceptance, and solidarity. This is especially true among moms – I repeat, we are not alone! There is so much good that can be garnered from this. And yet, there is a need to exercise wisdom and discernment. I am called to connect with the moms I am doing life alongside – but I must avoid comparing my situation and my child, to theirs. The game of comparison NEVER ends well. It is yet another ploy of the enemy, intended to destroy what God intended for good.
To Baptize – Or Not To Baptize????
My daughter recently asked to be baptized. She is six. My husband and I talked with her about baptism and ultimately determined her motivation was rooted in her desire to be a part of the excitement. We opted to revisit the idea at the next session of baptisms. When Sunday arrived and my daughter's friend was preparing to be baptized, I experienced sort of a kick-to-the-gut type feeling. Did I just rob my daughter of an opportunity to connect more deeply with God? Should I have let her get baptized – is it wrong to have her wait?
Remaining Spirit Led In Our 'How To' Society
There is so much that I am not totally sure of as I navigate raising a daughter to experience relationship with God. It is in moments like baptism Sunday that I am so grateful God loved me enough to leave a piece of Himself here with me. Because of the tearing of the veil and the gift of the Holy Spirit, there is not a single path I journey alone – not a single situation I have to face without His guidance. While it is easy to look around and compare to those close to me, I try to remember that the things that are right for some are not necessarily right for others (Romans 14). Having a support structure is important, but it is no substitute for His voice speaking directly into my life and our situation. We felt peace in our decision to have her wait.
                                                                            The Juggle
Kindergarten is way more work than I anticipated. I distinctly recall consuming a large amount of animal crackers, finger painting, and dressing a teddy bear in weather appropriate clothes during my first year of schooling.
Things
have
changed
. There is a lot to review with my daughter who just so happens to strongly dislike school – it's the 'having to do what someone else wants you to do, when they want you to do it' she says. To call her highly opinionated and stubborn is an understatement. And yet, I know that helping her master these building blocks is important. Other important things to consider include helping my husband get ready to launch a youth group at our campus, and reaching out to that young woman who needs a little extra encouragement. Throw in work, laundry, grocery shopping (all important), and I need to add an extra 4 hours onto the clock to squeeze it all in.
This is another time I am so grateful for His help in navigating the business. I have adopted the idea that 'just because I can, doesn't mean I should.' This has helped me to maintain a healthier God, family, church, work balance and hierarchy. 
In total transparency, I have been a bit anxious about how we are going to juggle youth group, and make sure our daughter gets the time at home that she needs. I am leaning into His faithfulness, knowing that even though I can't see his provisions for this yet – He will make a way, He has never failed me yet.
Avoiding Desensitivity
In a desire to make sure Libby always knows the heart of God – not just the rules of well-intentioned parents, I have sought to expose her to relationship with God in unique ways. Among the ways I have felt led to do this is through prayer. Most parents pray for their children – I recently felt led to pray audibly over her. It's not as weird as it sounds. Snuggled up, after she has said her prayers (which I try not to force them to be one thing or another – this is her heart connecting with God), I take the opportunity to pray for her. I pray for her heart, her mind, her future, her health, and her relationships with friends, family, teachers. I want her to know my heart for her, and more than that – I want her to know the heart of, and the faithfulness of our loving Savior. Recent reports of better days at school have me hopeful that she is seeing that faithfulness and will render the connection for herself.
——————
I am so blessed by this journey of motherhood! Challenged, but blessed. I am struck by all that motherhood is, and by the way it shapes me to be all the more dependent on, and reflective of, who Jesus is in my life.
I so encourage you to share what motherhood has been to you. I would love to hear how He has encouraged you through some of the more challenging parts, and even the ways you have introduced God as the lover of our hearts rather than a list of rules, to your little ones.
I leave you with a few more ideas of what motherhood has been to me.
Motherhood is…
helping your little one to find themselves, even when that means showing up to Thanksgiving Dinner with your daughter in a Christmas dress and black and orange Halloween style pants because that is what she felt beautiful in.

remembering to stop and take a breath – life only gets truly overwhelming when we lose focus and give it permission to.

policing veggie intake and shepherding time – haven't decided which is harder.

filled with short seasons – the tough and the wonderful alike are gone in the blink of an eye

squeezing in that extra snuggle even when you should be doing a hundred other things – it's so worth it!

that heart-filled-to-overflow feeling that comes when your little one tells you they love you for no reason at all – they just do. (I wonder if that is how God feels when we tell Him the same.)
About the Author
Megan Deemer is a full time critical care nurse, and part time writer for Jesus. She has been married to her husband, Christian, for almost ten years. The Deemer's have a beautiful and feisty six-year-old daughter, Libby. Megan is honored to have the opportunity to share some of the truths Jesus drops into her own life.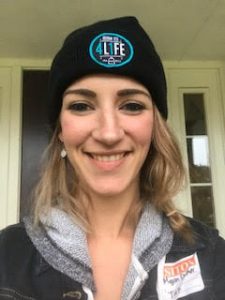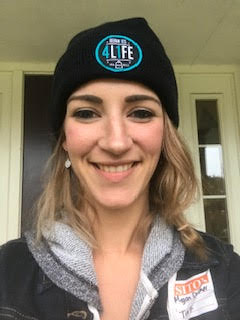 Have you downloaded the "Memoirs of a Virtuous Woman" app? Visit the App Store or Google Play to download it for your favorite articles, interviews on the go, weekly encouraging alerts and MORE!