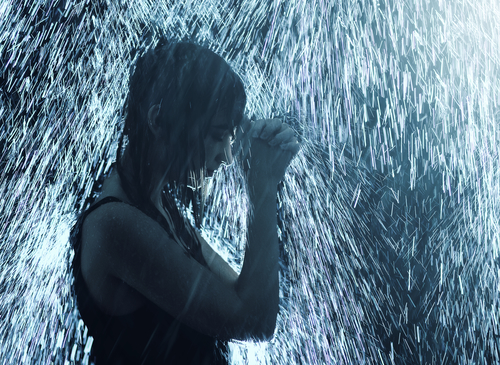 "And now for a little while grace has been shown from the Lord our God, to leave us a remnant to escape, and to give us a peg in His holy place, that our God may enlighten our eyes and give us a measure of revival in our bondage." ~ Ezra 9:8 (NKJV).
There are so many walking around in bondage. Outwardly, we look the part, successful, vibrant, happy, and strong, but inwardly we are suffocating, we wiggle around trying to relieve the tightness that we feel because of sin, disobedience, and pride. Our soul cries out in despair from the tightness of the bands that grips us.
In Bondage
So what does it mean to be broken? Brokenness is usually a breaking of our self-will, self-confidence, selfishness, and pride. God uses situations from our life to strip us of our fleshly "self- nature." When we refuse to let go of the things that do not fit who we are, we are broken. Brokenness
1. Deepens our dependency on God.
2. Prepares us for greater service to God.
3. Humbles us before God.
We begin to recognize that nothing or no one else can satisfy the longing in our hearts and souls.
In Revival
When we are ready to acknowledge that we can no longer carry the weight that holds us back, we begin to cry out "Lord help us". It is in this moment that we are coming to the end of our breaking point and we are not far away from breakthrough. In revival, restoration and a refreshing takes place.
1. We experience a cleansing of our soul.
2. We worship God in a greater way.
3. There is a renewing of our minds and spirits.
We are our greatest hindrance to experiencing a personal revival. It is only when we confess our genuine need before God and humble ourselves before Him will we experience the revival that our soul needs.
About the Author: Renee Stewart is a Certified Christian life coach, teacher, speaker and writer. She is passionate about reaching women of diverse backgrounds and the "next generation" to lead them into a "heart" relationship with the Lord. She enjoys serving women by encouraging them to ove
rcome their past hurts and spiritual brokenness to pursue their relationship with Christ.