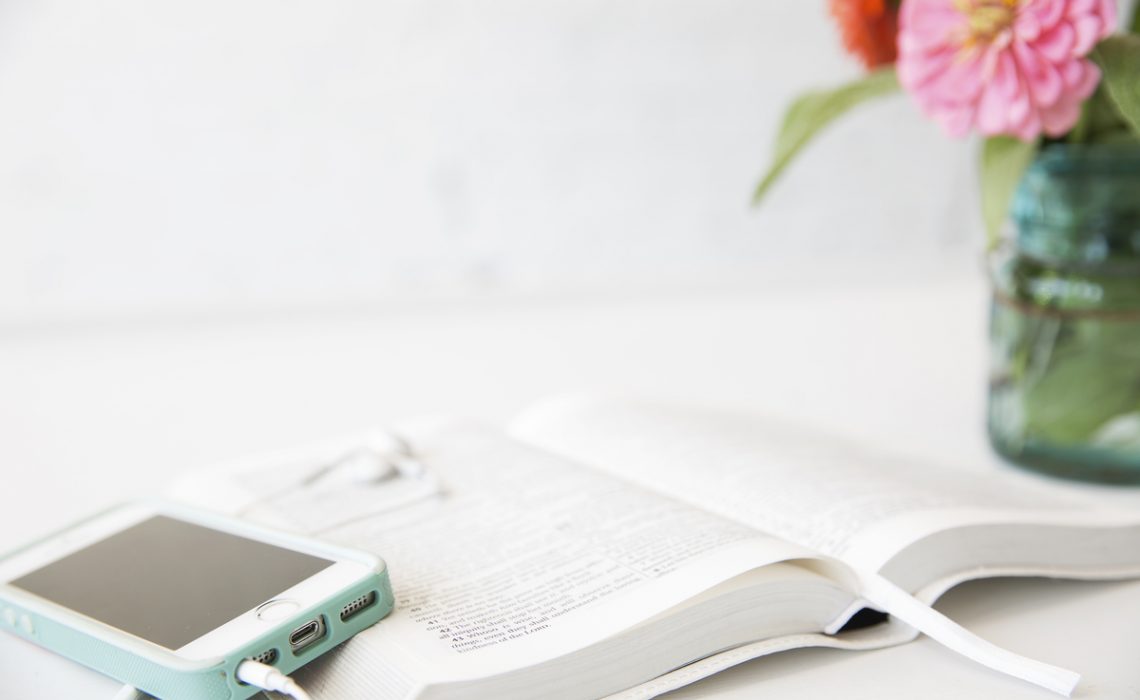 Podcasts have become one of my favorite things lately? Why because for one, while I'm doing day to day tasks they enable me to soak up knowledge and get things done! So while I'm cooking, cleaning, or organizing podcasts are my go-to!
Here are a few that I listen to and suggest that you press play on for yourself.
1. Revive Our Hearts 
Each morning, while getting ready for work.  I listen to Revive Our Hearts with Nancy Demoss Wolgemouth. I love that this is a daily podcast! If  I don't get a chance to listen to it that morning, I'll definitely tune in at night. Why do I like it so much? I love that Nancy delivers Christ-centered content that is so rich and deep for listeners.  Her passion for God's word is always evident in the words she writes and in the words she speaks. There is no sugar coating and scriptural references are always present.
2. Set Apart Girl 
If I had to pick out a favorite on this list, it would be very hard! But Set Apart Girl with Leslie Ludy is definitely on the top of my list. You can listen to new episodes every Monday. These episodes deliver impacting nuggets that will hopefully get you to grow deeper in God's word.  Leslie is one of my favorite authors and speakers to quote here at Memoirs of a Virtuous Woman and I appreciate her efforts to teach young women the importance of being different from "the world."
3.) She Proves Faithful 
I just started listening to this podcast by Lauren HLushak. I love Lauren's sense of humor at the beginning of each episode, yet the seriousness of the topics that are discussed. Her stories as a wife and mom mixed into each episode are great to listen to as well.
4.) Help Me Teach the Bible With Nancy Guthrie
Are you a bible teacher? You would love this podcast. Whether you're preparing for a small group or a Sunday school group for women this podcast is for you. Nancy invites bible teachers along on this podcast to help you do just that-teach the bible.
5.) Truth's Table 
I discovered Truth's Table a couple of years ago and I'm so glad that I did. As a African American Christian woman I think that this podcast is a must-listen on the discussion of everything impacting our society as far as race and current events.
Others to Check Out!
The following are podcasts that are not only for women but men and women. Pass them along to others in your life.
John Piper Sermons
John Piper is the known as the founder of Desiring God-a site that delivers tons of biblical content! His ministry is impactful among many! These sermons are made available as they come but just scrolling down the list of episodes you will see titles such as "God's Purposes in a World of Pain" and "How We Know the Bible is True: The Beauty of Scripture as the Ground of Its Truth."
The Gospel Coalition 
There are so many amazing things that I could say about the Gospel Coalition! There are so many articles and resources available on their website just for you. Their podcasts are an extension of that delivering messages by some of your favorite authors, speakers, and teachers. Jen Wilkin, can also be heard on their podcasts. She has also written a few articles on their site.
       The Alternative by Dr. Tony Evans 
I've been listening to Dr. Tony Evans for the past 3 years. His daily radio sermons that are aired on a local Christian radio station informed me of him. His sermons are amazingly challenging and push your growth as a Christian.
What are your favorite Christ-Centered Podcasts? I would love to know. Comment below for us to check out!
Have you downloaded the "Memoirs of a Virtuous Woman" app? Visit the App Store or Google Play to download it for your favorite articles, interviews on the go, weekly encouraging alerts and MORE!