Weeks passed and I was still paralyzed by a relative's words. I struggled with knowing whether or not this person's negative words described me. Calling out to God, he responded with verse 11 from Isaiah 57:
"Whom have you so dreaded and feared that you have been false to me, and have neither remembered me nor pondered this in your hearts?"
For a long time I pictured a prophet or teacher as a pastor, evangelist, or someone who holds a church position. But a prophet is simply a person who speaks divinely inspired words. That makes a false prophet or teacher one who claims to speak divine utterances that aren't truly from God.
False prophets have always been and will always be around. According to 2 Peter 2:1, "…there will be false teachers among…" us, so we can't avoid that fact.
What Happens When We Listen to False Teachers?
Words have power. God formed the earth by speaking it into existence. And throughout the New Testament, Jesus used seeds as a metaphor for words. Once a word is planted in the heart of a person, it can grow and begin to govern that person's life.
In this way, false teachers tarnish our perceptions of God. For instance, in Matthew 16:1-12, the Pharisees and Sadducees were testing Jesus and asked him to prove himself to them. Jesus ultimately warned the disciples to guard themselves against the teachings of the Pharisees and Sadducees. Jesus did not want the disciples to be corrupted by either group's teachings. The Pharisees being more legalistic and the Sadducees rejecting the supernatural.
We are not to put anyone or anything above Christ, not even our parents or children. For some, this is hard to accept, and it's often why we remain deceived for so long. We expect for false teachers to look a certain way. We assume that we'll be able to detect them right away, but this isn't always true. False prophets operate under a deceptive spirit; so naturally, we are deceived by their words and actions. False prophets don't come toting a sign that reads, "Hey, come listen to me as I lie to you under false anointing."
The dilemma is that false teachers can be anyone and are often a wolf in sheep's clothing (Matthew 7:15). So they can be totally unsuspecting – even someone we love and admire. Before we know it, we've surrendered to another person's teachings about God, our life is a wreck, and we don't understand why.
And so the issue with false teachers is that they help harden the soil of our heart, making it difficult for God's word to penetrate and take effect in our life. Matthew 13:18-23 illustrates this well. A person can have a willing heart to receive God's word, but if she has no root, or if there are thorns, it's impossible to live an overcoming life.
How Do We Discern False Teachers?
One of the functions of the Holy Spirit is to guide us into all truth (John 16:13). So the Holy Spirit can help us determine which spirits are false.
The hook, though, is that after the Holy Spirit reveals this truth, we have to be willing to allow the Spirit to work in us in the process of acceptance, even when the false prophet is close to home. In Matthew 10:34-36, Jesus says, "Do not suppose that I have come to bring peace, but a sword. For I have come to turn 'a man against his father, a daughter against her mother, a daughter-in-law against her mother-in-law – a man's enemies will be the members of his own household.'"
Although Christ was sent to bring us peace, he will not sacrifice his position in a believer's life in order to maintain peace. God is jealous for us (Exodus 20:5-6).
When discerning a false teacher, the first step is not to ignore promptings from the Holy Spirit simply because you don't want to believe that a particular person is a false prophet. Being a false teacher doesn't necessarily mean this is a bad person. But it does mean that this is a person who claims to speak on behalf of God, but isn't.
With that in mind, here are some questions to ask yourself when you think you might have encountered a false teacher.
1. Is this person abusing his or her position in my life?
False teachers can use spiritual authority, social roles, and legalism in order to justify your compliance with their teachings. For example, if a parent coerces you to do something that you know isn't Biblically sound, but this parent tells you that you have to be obedient to your parent or God will shorten your life – that's a misinterpretation of scripture.
"Anyone who loves his father or mother more than me is not worthy of me; anyone who loves his son or daughter more than me is not worthy of me;" Matthew 10:37
Once you have matured spiritually, you can no longer allow a parent, grandparent, aunt, uncle, priest, Sunday school teacher, or anyone else with social or spiritual authority over you to coerce you into doing anything that's against God's word.
2. Is this a tradition or Biblical truth?
Sometimes we adhere to rules that are man-made traditions, not truths.
"These people come near to me with their mouth and honor me with their lips, but their hearts are far from me. Their worship of me is made up only of rules taught by men." Isaiah 29:13
Similarly, Mark 7:9 reads, "You have a fine way of setting aside the commands of God in order to observe your own traditions."
Some false teachers will suggest that you should adhere to their traditions even if God has instructed you to do something different. Those who truly love and submit to God will never pressure you into carrying out actions in opposition with what God is instructing you to do or say.
3. Is this person insulted by my questions?
We are called to test the motives of our spiritual teachers.
I John 4:1 directs us with, "Dear friends do not believe every spirit, but test the spirits to see whether they are from God, because many false prophets have gone out into the world."
And in the book of Acts 17, verse 11, we find, "Now the Bereans were of more noble character than the Thessalonians, for they received the message with great eagerness and examined the Scriptures every day to see if what Paul said was true."
It's not that the Bereans doubted Paul; they simply chose to hold his words up to the Light for verification. False teachers have a problem with this process. They take it personally because they teach from their ego, not from God. So they might lash out at you, make sarcastic comments, or otherwise challenge your right to verify their teachings.
4. Do I feel fearful?
This question is somewhat related to the last point, but if feelings of fear or intimidation are present, you are likely dealing with a false teacher.
We are meant to have reverential fear of God. But reverential fear is a form of respect and adoration for God, so I'm not referring to that type of fear. If someone is professing to speak words from God, but you feel debilitating fear – fear that's the opposite of faith, then those words can't have originated with God.
I John 4: 16b reads, "God is love. Whoever lives in love lives in God, and God in him." Verse 18 goes on to say, "There is not fear in love. But perfect love drives out fear, because fear has to do with punishment. The one who fears is not made perfect in love."
If you feel fearful, or someone is intentionally using words to scare you, than that person is not operating in God's love, and you have the right to question whether or not this person might be a false teacher.
5. Who really endorses this person?
Is this person self-endorsed? Has this person given him or herself a lofty title while claiming to speak God's words (2 Corinthians 11:5)?
Or, do you find that this person appears on popular platforms? Consensus does not always yield truth. "Woe to you when all men speak well of you, for that is how their fathers treated the false prophets" (Luke 6:26). A person might appear to be speaking the truth based upon those they hang around.
But anyone can be deceived. Final endorsement must always come from the Holy Spirit, not another person (2 Cor. 10:18).
We Are Responsible for Our Faith
I'm grateful for pastors, parents, Bible teachers, church leaders, and believers who adhere to and teach from God's word. And it is unfortunate when teachers knowingly or unknowingly speak falsehoods.
But ultimately, believers are responsible for their own faith, as is stated in Jude verse 3, "Dear friends…I felt I had to write and urge you to contend for the faith that was once for all entrusted to the saints.
We must fight for our faith – even when it's against the teachings of a person who claims to be operating under God's authority.
Have You Been Mislead by a False Teacher?
Prior to understanding these concepts, it took me months to recover from words spoken over me by false teachers. I still interact with that relative when necessary, but I am much more careful about confirming that person's words with scripture study and prayer.
If a false teacher has led you away from God's truth, allow the Holy Spirit to guide you back to truth. Don't allow yourself to feel condemned or ashamed. If you feel convicted, it's because God wants you to experience Him more fully, not make you feel bad. No one is exempt from this type of deception (Matthew 24:24) so allow grace to restore your heart.
Try not to feel bitterness towards this person. Some false teachers mean well, but they are deceived themselves and haven't allowed God to reveal the truth.
In Luke 6:27b-28 we find these words, "…Love your enemies, do good to those who hate you, bless those who curse you, pray for those who mistreat you."
We can love false teachers by praying for them and sharing God's truth, as we understand it, without allowing them to dictate our actions or control the way we experience God.
About the Author:
Annette Brown is a designer and blogger committed to helping women embrace their position in Christ and understand that they are loved, period. Through her shop and blog, Loved-Period.com, Annette shares her spiritual journey towards trusting God more fully beyond past traumas and redefining identity based on Biblical truths. As an artist, she enjoys watercolor painting, hand lettering, and drawing illustrations inspired by architecture and nature.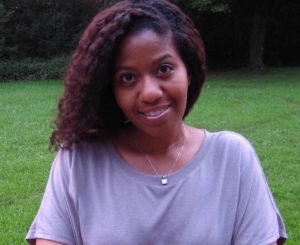 Have You Read Our Latest Magazine? 
If features articles and interviews surrounding contentment. Get yours in print or digital HERE.