A women's beauty starts from within; bringing life into the world, love into the environment and strength into the home. From the start of time women have played a pertinent role in humankind; Genesis 1:27 reminds us that we were intentionally created by God and in His image. Each of us created with a plan and with a purpose. Yet somewhere along the way many became broken — families shifted, self-care neglected and the ability to survive rather than thrive became our focal point. More and more we knew less and less about our value. We became separated from Gods original plan for us and overwhelmed with the valleys of life. Not knowing about our next steps, we pause, believing this is the way the story ends. But it doesn't.
I know this because I've lived it.
 A year ago February I mourned the death of my marriage; after surviving several affairs I gracefully accepted the loss of a husband, the respect for a friend, the brokenness of a family. And with that also came the loss of my self-esteem, the questioning of myself—my worth, my character, my choices and even my faith. Each step was a growing grieving process, though painful, very much necessary. Steps of vulnerability leading towards healing, healing leading towards renewed strength and renewed strength leading towards freedom and an abundance of peace.
Freedom and peace. Life should never be about the length of time spent in a season; rather, it should be about how time was used to get through it. So how do we get through storms in our lives? And furthermore, how do we get past their anniversaries?
Many of us have a natural inclination to fold inward during the anniversary of life changing moments. So to this I say, Yes, allow yourself the space to feel and allow each emotion to be real, but never allow yourself to get stuck in those emotions. The choices of others should never warrant our daily mindset and self-perspective. They should never remove our hope in faith…or our faith in hope.
We have to be intentional about thoughts that consume our mind, intentional about the time we exert into tasks that doesn't help us heal and most important intentional about choosing joy. What once was is no more and with that goes the sorrow, the fear and doubts in exchange for continued love, joy and peace. Each day our mercy and grace is renewed so grab hold and be free.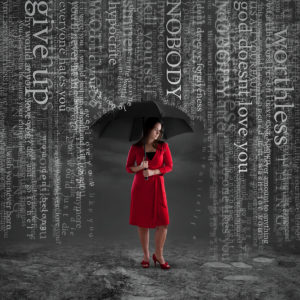 I challenge you to love yourself by freeing yourself. Free yourself of all things that do you more harm than good and embracing the process. Through this we can continue to grow into a stronger reflection of His image filled with grace, joy and forgiveness. Every moment that you encounter – each and every #365moments – embrace it. That is the growing tool, the step towards freedom and peace.
"…being confident of this, that he who began a good work in you will carry it on to completion until the day of Christ Jesus."
About the author: Mireya Fouche is a graduate of the Fashion Institute of Design & Merchandising, Los Angeles and IADT Chicago. Founder of the organization, One Heart One Soul serving the homeless community and helped the start of Monarch Thrift Shop, a non-profit with a mission to reduce recidivism. She is also the owner of Tailored Grocery Shopping. As a single mother to a toddler boy, she's driven by her passion for people and her faith in Christ.