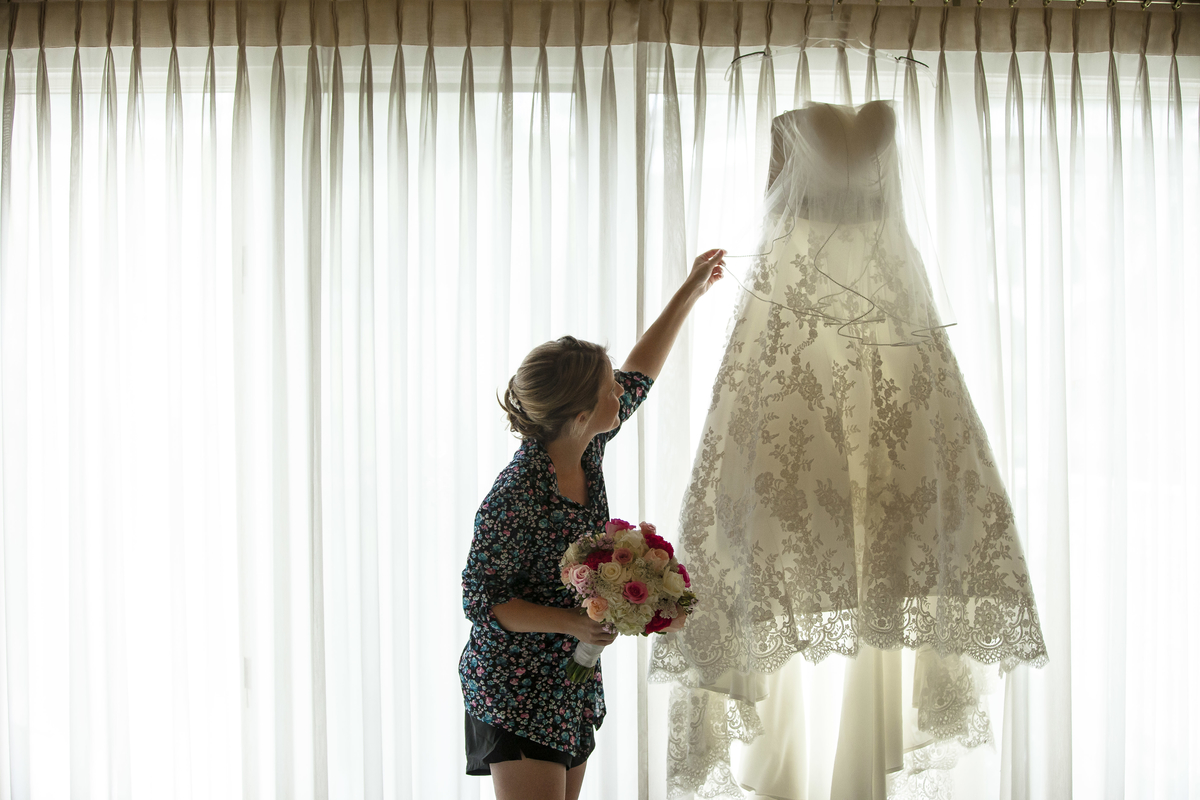 The following is written from contributing writer Lavonia Russell.
"Delight yourself in the Lord and He shall give you the Desires of your Heart".  Psalm 37:4
As I reevaluate my life, and as I plan to map out my future I'm baffled with the thought of when will I get married, because I'm at "that" age already.  Marriage is one of the most constant thing on a girls list of their future endeavors.  It certainly was on mines.  These thoughts are inevitable. Being married is God's purpose, that he has intended for our life.  From the beginning of time, God made man and woman for this reason to join together in Holy Matrimony edifying God's plan for humanity to replenish the earth.
"For in the Garden He saw that man was lonely, so He put him to sleep and out of his ribs, He made a help mate for him" Genesis 2.
Recently, I celebrated my 27th Birthday and from the time I was a little girl my aspiration was to be married at this age, but I'm not.  Every relationship I found myself in, whether it was dating or something serious, I saw marriage in it.  My entire life it seemed as if that I was in preparation for marriage. A friend of mine told me jokingly, that for my Birthday present they will get me a Husband, because there's no way that I should not be married with kids right now. Most of my friends are already Married with Kids and the majority of the people that I graduated High School and those that I went to college with also living in holy matrimony.  I'm thinking it should have been my turn already, nothing is wrong with me I'm beautiful inside and out, I'm going places and accomplishing things. So, Why aren't I Married Yet?
I've been single for the last 5 years, with no prospects for a future spouse in the making, so I think it's fair to say marriage isn't in my near future, so how long will I have to wait to find someone and connect with them?  That is going to delay the progress in me being married before I turn 28.  Being single has its downs, I feel lonely all the time and anxiety overwhelms me.  Many time I feel as if I won't meet any one or maybe I'm not good enough for a relationship.  I was recently asked the question, "How many cats, will you eventually have?" So many things bothered me by that question. For instance, I'm extremely terrified of cats.  I didn't respond, not just because it was an offensive question, but simply because I didn't have the answer.  I know that I was asked the question because unwed women are associated with many cats.  Society labels us with so many statistics based on your current situation which has a great chance of improving any day.
What if all the good men are already taken, and when it's my turn to get married I'll have to settle for someone that I have absolutely no attraction for?  When it comes to me praying to God about my future spouse this is all that I think about.  Yes, I am embarrass to say this, but it's true.  Is it just me, or have you wondered about that thought also?  What he's a reformed criminal or a criminal with a record or someone's baby father, those are the worst and definitely things that I'm praying to avoid. I have a list of what I expect my Future husband to be like.  The list has changed so much over the years, from being tall, dark, handsome, muscular, rich and a fire fighter, to just alive, healthy, spiritual and well still a fire fighter.  I've realized that those things are just temporary and if I want a long lasting marriage I'll need something more concrete.  So, why aren't I married yet?
While brainstorming for this article I thought about a few things that I wanted to talk about and as I began to list them, I asked myself am I really ready for marriage?  How prepared am I? Am I the woman that I need to be too be joined with the man that I'm waiting for?  The truthful answer is no.  I'm learning on how to be the Submissive Wife, am far from it.  I'm so use to it just being all about me, that I'm not ready to share my life with any one.  But thought of marriage is so appealing.  I must submit to my husband, because he is the head, He's the one that's suppose to lead the family.  In being submissive to him, I must respect and honor him as my leader and not just my companion.  I must learn how to easily forgive and Love him even when the most difficult situations present itself.  He must come first before anyone, 'For this reason a man will leave his father and mother and be united to his wife, and the two will become one flesh' Matthew 19:5.
I've realize that I have been doing it all wrong, I've been worrying about finding a husband, when it isn't my job to look.  Proverbs 18:22 tells us, that 'He who finds a wife finds what is good and receives favor from the LORD.'
In my waiting to be found, I'm adorning myself with preparation in being ready.  Working on myself entitles, chasing after God, so that He can mold me into the Wife that I need to be.  The Psalms encourages us, to delight our self in the Lord so that He can give us the Desires of our Hearts.  I'm aware that I have no clue in what it is that I need, but as I Submit to God, He's preparing me.  I'm working on not just being spiritually ready but also being emotionally, physically and mentally ready.  I'm exercising, eating healthy, educating myself and I'm even finding myself doing wifely duties.  I'm cooking and learning new recipes that I'm sure my future husband would love.  Also, I'm having conversations with married women, hearing their stories and listening for advice on what to do and what not to do.  In the meantime I'm focusing on becoming a better woman, so that I can be the individual that my Husband is praying.
In account to me not being ready, I've also realize that I want to be married for the wrong reasons.  Here's why…
I wanted to be married so that I can have a companion, someone that I can talk, someone that is always there when I need them.  (Covers face), Another wrong reason, is that I'm practicing celibacy in the same amount of time that I've been single. 
My mission was to hurry up and get married so that I can have all the sex that I wanted.  This way I wouldn't commit a sin against God.  Paul said in 1 Corinthians 7:9, "But if they cannot control themselves, they should marry, for it is better to marry than to burn with passion."
Daily I pray against this flesh, because it isn't easy, I'm burning with passion and it seems as if Marriage is my only way out.  Sometimes, this make me feel like I'm obsessive with being Married, but I'm trusting in God that I won't end up missing out on what He has in store for me.
When thinking about being married to an individual, Love comes to mind.  I can't help but to ask the question does true Love exist?  Everyone wants the fairy tale happy ending romance, I sure crave it, but is it real?  What is Love?   In my opinion Love doesn't have a proper explanation. Love is comfort, strength, and never ending.
Love is so much, so how can we narrow it down to just one thing? It is an expression of a deep emotional transition between souls.
The Bible tells us in 1 Corinthians 13, "If I speak in the tongues of men and of angels, but have not love, I am a noisy gong or a clanging cymbal. And if I have prophetic powers, and understand all mysteries and all knowledge, and if I have all faith, so as to remove mountains, but have not love, I am nothing. If I give away all I have, and if I deliver up my body to be burned, but have not love, I gain nothing. Love is patient and kind; love does not envy or boast; it is not arrogant or rude. It does not insist on its own way; it is not irritable or resentful." 
I want my marriage to be base on love and everything it comes with.  Chivalry does exist, and I'm using it as the foundation to my marriage.  Love is constant, it doesn't waver and it doesn't lack.  Love doesn't have conditions and it doesn't boast.  Love does exist and it's easy to maintain, it doesn't require must.  I want to Love, my Husband with my whole Heart, not just for what he can do for me, but for who we both can be together.
Once love is applied to my marriage I'm confident in believing that it will last for the long haul, even when unfortunate circumstances arises. When I'm ready to operate in love, not just some of it but all of it I have enough faith to know that God will send my Husband to find me.
God will be the center of my marriage, I want my husband and I to both be wrapped in the love of God, where it will be impossible for anything to get between us.  Marriage isn't something that I'm taking lightly, I know that it's a beautiful bliss as well as I know that marriage has it's hardships.  I pray that in spite of the uncertainties that I'm sure will present itself, I desire someone that will be willing to endure to the end. Those vows has meaning, through sickness and in health, for rich or for poor, I vow until death us do part. I'm not married yet, because I'm not ready.  I'll wait patiently on the Lord, knowing and believing that he is able.
Statistics and the opinions of others doesn't define our lives, why should we live in a world just to meet other people's expectations.  We have allowed others to have to much say in our daily decisions as is, let us not allow them to any more.
I know its easier to say than actually do, especially when it's what you desire and it seems as if every one already has it.  But trust and believe that you aren't doing anything wrong and waiting on God is absolutely the right best thing do in any situation.  I Believe that God has the best plan for my life.
Future husband, I want you to know that I'm constantly praying for you.  I'm praying that whatever you set out to do that you would put God first, so that Success would always follow you.  I pray that God give you the Strength that you'd need to survive this life until we meet.  I pray that you would continue in being the light and the salt of this world, I hope that your light never grow dim or neither you loose your flavor.  Future Husband be encouraged.