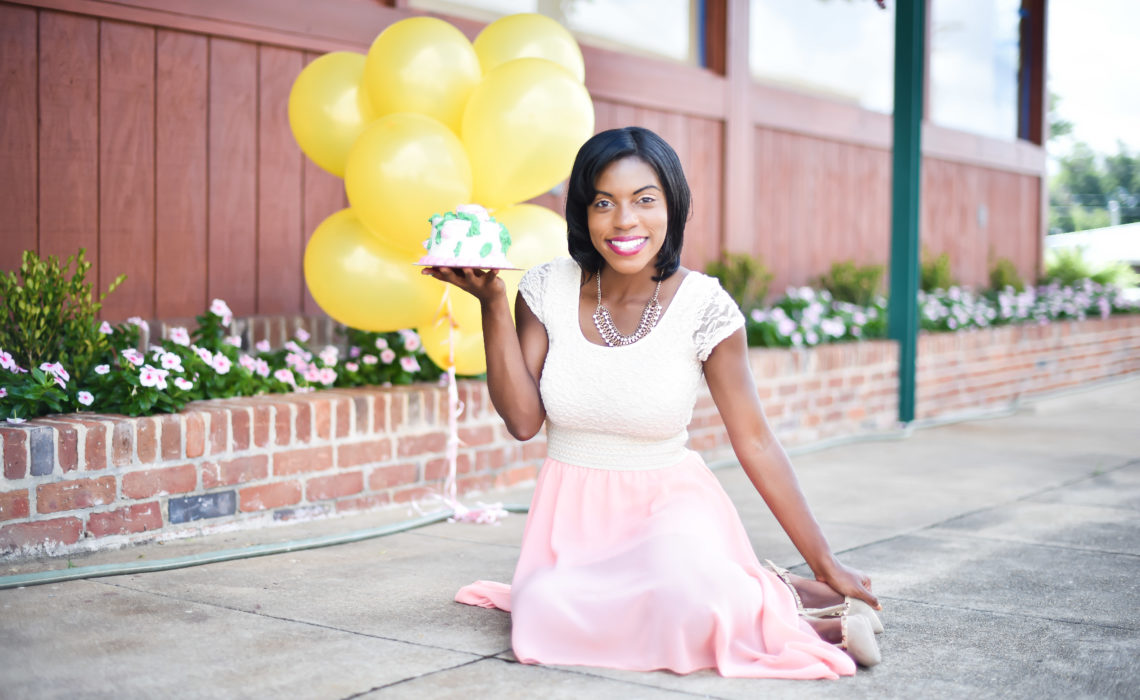 3-0! I can't believe I just celebrated my 30th birthday! It's a blessing! On the outside I still look like a 21-year-old (by God's grace) but I have a mind that's far from that time in my life. What were the twenties like for me? A journey of growth and opportunities. There were moments such as buying a first car, graduating from college, and pursuing a career that were packed into the numerous things that took place in the past decade. Those things were special but they don't define who I am at this moment. Instead it's my identity in Christ. He's the steady hand that I held on to during times happiness, uncertainty, and sadness. What exactly did I learn? What would I advise to the next 20-something that "thinks" they have it all together? Continue reading for 10 things that I encourage you to grasp in your 20's.
1.) Spending Quality Time with God 
No, I'm not talking about reading a scripture on an app. I'm talking about really digging deep and studying God's word regularly. In my early 20's I didn't do this as I should've while in college. I was never the type to put all my energy into worldly things but I also didn't study God's word as I was supposed to in my early twenties. If you're in your early twenties, away at college, this is vital.
I love this quote by Jen Wilkin that describes this perfectly "I believe that a woman who loses interest in her Bible has not been equipped to love it as she should. The God of the bible is too lovely to abandon for lesser pursuits."
Don't let anything or anyone come before quality time with God. In addition to quality time, please make it a priority to join a local church. There are so many twenty-somethings that leave the church and fall astray for different reasons. Don't let that be you.
2.) You Are Not Perfect
Since I was a child I would always beat myself up over mistakes when it came to school. In my twenties that migrated into my job. One mistake would literally dampen my entire day. I would feel as though I was a failure and thought that everyone looked at me the same. If your thoughts are on this path, STOP. You're not a failure! That's a lie from Satan himself. Realize that you are human and you're not perfect. So for that mistake you made on a project or the three things that you didn't get to on your to-do list, don't stress or beat yourself up over that. You're not superwoman.
3.) Few friends Will Stay 
Isn't it funny that for most of us in high school, we had so many "close" friends but as we journey through our twenties they slowly disappear? It's not you, it's just life! There are different situations that can cause this to happen but again, realize, it's not you! I promise.
4.) Don't Please Others for the Wrong Reasons
Are you a person that longs to please everyone for the wrong reasons? Yes, as Christians we are to help others but please do check your obligations. Serve others with the right spirit. A couple of scriptures with this reminder are:
Ephesians 6:6-7," Not with eyeservice, as menpleasers; but as the servants of Christ, doing the will of God from the heart; With good will doing service, as to the Lord, and not to men" and also Philippians 2:4,"  not looking to your own interests but each of you to the interests of the others."
5.) Find a Mentor, Become a Mentor
I've always been the girl that could hold long conversations with older ladies. Why? Because there's always nuggets of wisdom that are gained. In addition your mother as a woman of wisdom, don't be afraid to ask another woman of God to be your mentor on the journey. The more knowledge of biblical truths that you can gain, the better. I'm reminded of a quote I wrote when I started "Memoirs of a Virtuous Woman." It reads, "The Proverbs 31 women of today are the Titus 2 women of tomorrow." Simply meaning that you the younger woman should be growing in knowledge as a woman of God from older women. Also, you may be in your twenties but there's always someone younger than you that needs a mentor on a road you once traveled. I believe it's essential that Christian women seek other women for discipleship.
6.) You are Not of the World 
2017 is far different than it was 10 years ago! Teens and young women in their 20's are grasping for meaningless attention each day. Ladies, no matter how much "the world" insists that you look or think like it, DON'T. Set a higher standard for yourself. Separate yourself and operate differently from the everyday woman of the world.
Leslie Ludy says it perfectly, "Other 'Christian' girls may watch the same movies, listen to the same music, wear the same clothes, and have all the same pop culture addictions as the rest of the world with just slightly higher morals tacked on. But God has called us to a higher standard-the very standard of Jesus Christ. And I believe it's time we become worthy of the calling we have received." 
7.) Use Your Gifts to Glorify God 
Have a gift? I'm sure you do! Use it to glorify God and not the world. There are so many young people that either waste their gifts with "the world" or don't use them at all. How scary would it be to wake up one day and no longer have the gift God has blessed you with? The gift you're hoarding or using in the opposite of building up God's kingdom is a tool that can draw others to Christ in ways you can't imagine.
"Each of you should use whatever gift you have received to serve others, as faithful stewards of God's grace in its various forms. 11 If anyone speaks, they should do so as one who speaks the very words of God. If anyone serves, they should do so with the strength God provides, so that in all things God may be praised through Jesus Christ. To him be the glory and the power for ever and ever. Amen." – 1 Peter 4:10 – 11
8.) Save! Save! Save!
No matter how young you are, saving is vital! God commands us to be good stewards of the money that he has blessed us with. That means that we should use it wisely! Don't forget to give back to him!
9.) Volunteer
Instead of binge watching your favorite television show or keeping up with things that don't glorify God, volunteer your time to something that matters. Volunteer at your church or in your community. Find a place where you can make a difference. Let your light shine!
10.) Be Patient! 
In your twenties, it may seem like some things just can't come fast enough. Rest assure that if it's in God's will you'll see it happen. Until then it's important that you stay faithful to his word!
"But if we hope for what we do not see, we wait for it with patience" – Romans 8:25
I hoped you've picked up a few things here if you're still traveling through your 20's. I pray you find a wealth of wisdom as you continue!
Blessings, 
      Danielle, Founder of Memoirs of a Virtuous Woman