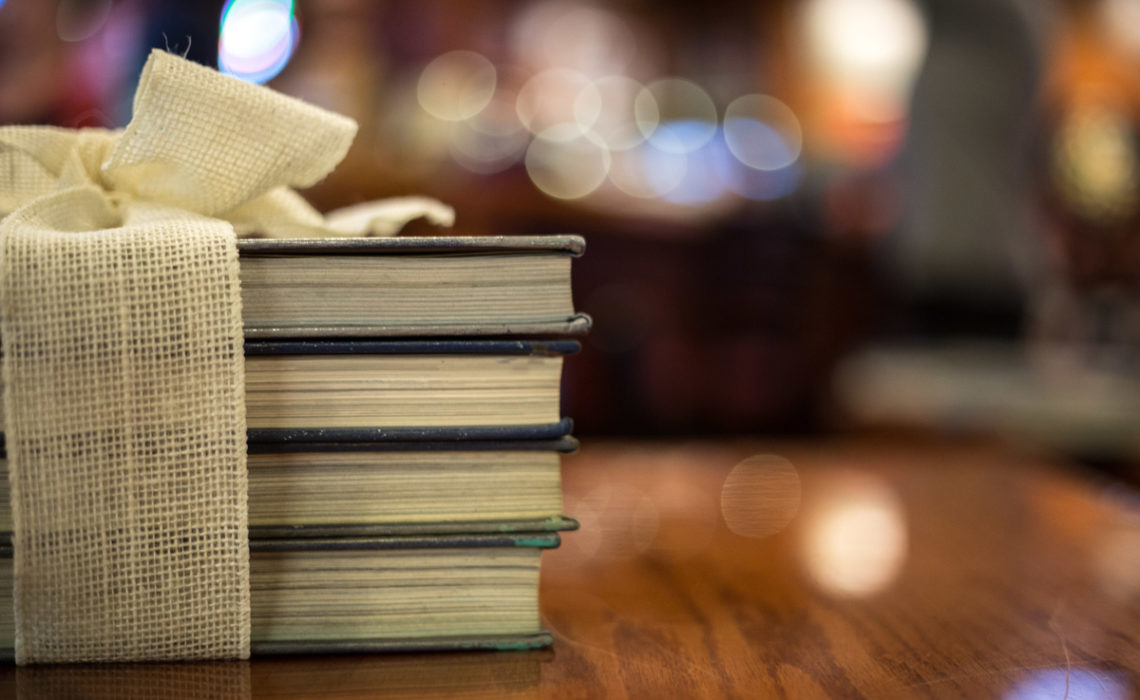 Do you have family or friends that love to read? If you are unsure of what to give them during the holiday season, no worries! I've compiled a list of biblically sound books that they will hopefully enjoy. Some of these books made their debut in 2017, helping to shape Christian women near and far while others are timeless. Check them out.
1. Women of the Word by Jen Wilkin
Are distractions around keeping you from focusing on what is truly important-God's word? If your passion in this area is lacking or you are unsure how to navigate your Bible study time, Jen's book is definitely a go-to.
2. Adorned by Nancy Demoss Wolgemuth
Here at Memoirs of a Virtuous Woman, the motto is "The Proverbs 31 Women of Today are the Titus 2 Women of Tomorrow." It definitely reminds me of Nancy's book "Adorned" which encourages the model of the Titus 2 woman being not only an example for younger women but also walking with younger women on their journey for guidance.
3. Storyteller: 100 Poem Letters by Morgan Harper Nichols
This book is a newbie for 2017 but the author is not. I love Morgan's passion to encourage women with the love of God's word. I was excited to see this because it reminded me of my own poetry book that I published a few years ago. Looking back at my own book, I can see how I have grown as a Christian now. I'm not the same as I was while writing it. Morgan's book encourages me to continue writing, except this to fully glorify God. She mentions in her book description, "Even though I suppose, technically, what you will find in this book is considered poetry, I hope they read as letters: letters for people, places, things, seasons, years–letters for the story and for the storyteller. "
4. Steadfast Love: The Response of God to the Cries of Our Heart by Lauren Chandler
Whatever season you are going though right now, it important to remember that God Almighty is always with you. His unchanging hand is there and his steadfast love never changes. Lauren shares what she has learned about his steadfast love in this book.
5. None Like Him: 10 Ways God Is Different from Us (and Why That's a Good Thing) By Jen Wilkin
We are not perfect. Simply put and we can never be God. Jen inspires us again with this book.  Her book description reads, "Our limitations are by design. We were never meant to be God. But at the root of every sin is our rebellious desire to possess attributes that belong to God alone. "
6. The Set-Apart Woman: God's Invitation to Sacred Living by  Leslie Ludy 
This has been one of my absolute favorites during 2017. I've picked it up so many times to dive into what Leslie has to say about biblical womanhood. It's a must read for the seasoned Christian woman and the woman that has recently decided to walk the narrow path.
7. Girl Defined: God's Radical Design for Beauty, Femininity, and Identity by Kristen Clark and Bethany Baird
Do you know a teen in your life or a young lady in her early 20's? If so, this book is perfect for her. Kristen and Bethany remind ladies how we don't have to be of the world, no matter how tempting the pressures are.
8. Discipline: The Glad Surrender by Elisabeth Elliot
I think Elisabeth Elliot is a classic author for Christian women. In this book she dives in to everything from self-disciple to attitudes.
9. College: Real & Relatable Devotionals for Every College Girl by Jordan Lee 
           If you have once been a college student, then you understand how temptations around you seem to be swarming at you all at once. This book helps the college girl in your life stay focused on what matters most-God's word.
10. Brighten Your Bible Study by Jordan Lee 
If you love bible journaling , color coding, and highlighting galore in your bible. This book is wonderful. Sometimes I think of my own mom as one of the original bible journalers. After she passed I went skimming through her bible to find so many treasures.
Do you have a favorite book that belongs on this list? Comment below. We would love to hear from you.
Blessings! – Danielle, Founder of Memoirs of a Virtuous Woman 
Have You Read Our Latest Magazine? 
It features articles and interviews surrounding finding your purpose. Get yours in print or digital HERE.